Cyber Security & Managing Risk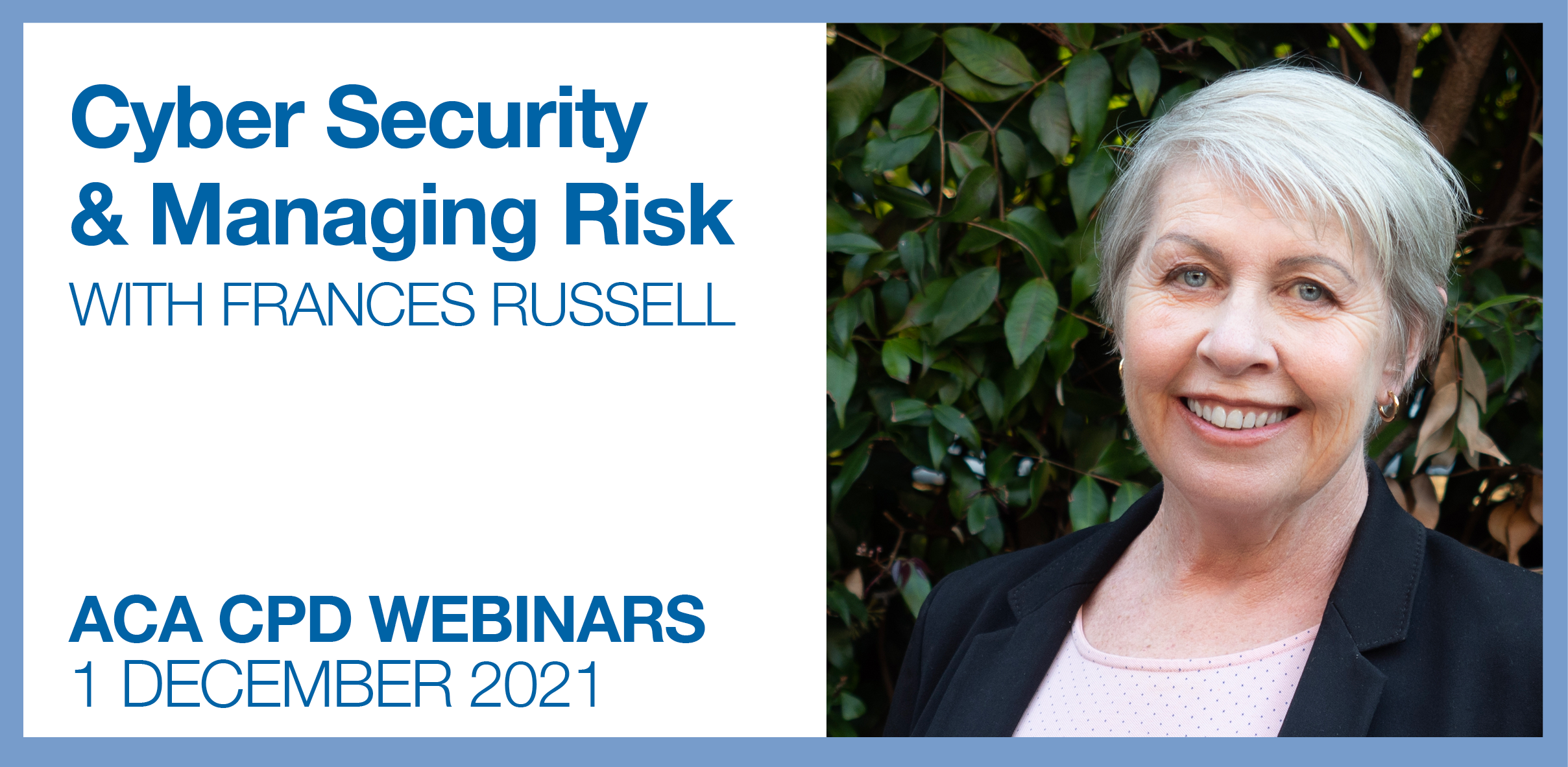 What makes you a target, what can happen when cyber security is breached and what preventative measures can you take? Join the ACA and FooForce Managing Director Frances Russell on 1 December for a timely presentation on cyber security in architecture. Book now!
During the pandemic, cyber crime has been on the rise with many practices affected. In the continued hybrid work model of home and studio, and with the large data volumes and often sensitive information, Architects need cyber security risk management in place.
In this formal CPD webinar, our expert presenter will cover:
Why there is a continued increase in cyber crime.

Why architects and our work are particularly vulnerable to cyber attack.

Key policies and standards for business owners and managers.

Your obligations to protect your client data.

The four planks of business policy and practice to manage cyber risk

Directors' liability for secuirty of client data

Cyber security key factors for individuals within your practice
Our Speaker
Frances Russell is CEO and Managing Director of FooForce, a leading Australian managed service and security provider with offices in Sydney, Melbourne and Brisbane. Frances is ISACA certified: CISA CISM CRISC and has 20+ years experience advising organisations on business risk, IT strategy and security.
FooForce provides cyber security, IT strategy alignment, information security audits, cloud security reviews and cyber risk awareness and full IT support services to companies across sectors including architecture, engineering, finance, manufacturing, and others.
WHEN
Wednesday 1 December 2021 1–2pm AEDT
(WA 10–11am; NT 11.30am–12.30pm; Qld 12–1pm; SA 12.30–1.30pm; ACT, NSW, Vic & Tas 1–2pm)
COST
Members $25
Non-members $40
*One ticket per attendee.
CPD
Participation in this 1 hour webinar will deliver 1 formal CPD point.
Learning outcomes – Following completion of this webinar, attendees will have a better understanding of what can happen when cyber security is breached and how to protect your business, key policies and standards for business owners and managers including obligations and liability, and how to better manage your risk.
AACA NSCA: 9 Practice Management
APBSA Core Area: Practice Management
The webinar will include time for Q&A with our speaker. CPD questions will be provided.
Please keep your receipt, completed questions and certificate for your CPD records. A link will be provided to upload CPD answers and for issue of a CPD certificate of completion.
CONTACT
For more information, contact Katherine Ygosse webinars@aca.org.au 0413 520 548.