Engineering & Robotics Summer Camp 2021-2022 - The Place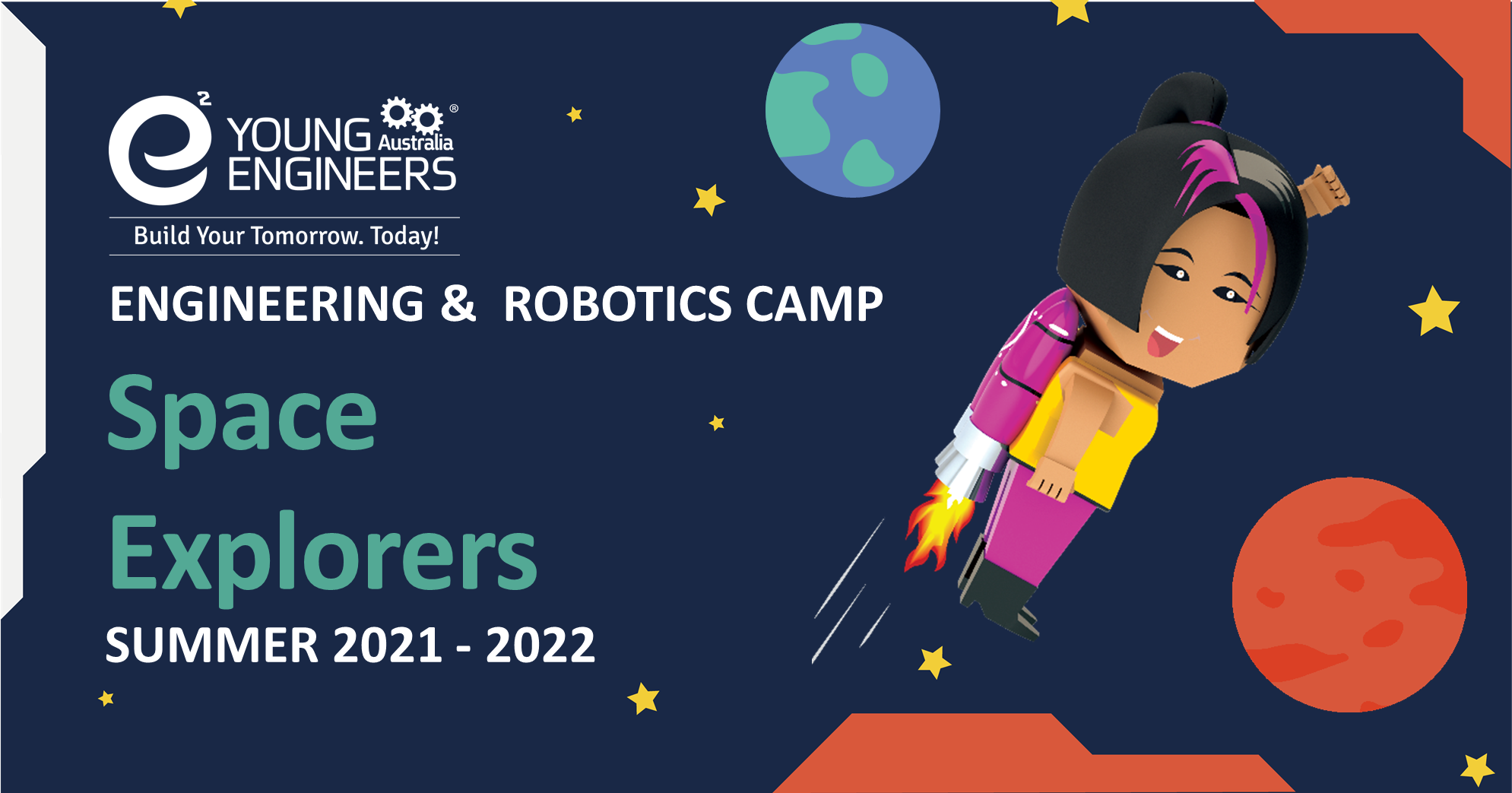 These workshops provide students with a full-day of fun, hands-on STEM learning in the areas of mechanical & software engineering. We present these engineering concepts using age-appropriate methods such as building with Lego(r) bricks & Lego(r) robots.
Age Group: Perfect for Grade 1-6 (we work in small groups based on ability & interest)
What To Bring: crunch & sip, lunch clearly labelled with child's name & hat.
Multi-Day: you can enrol for more than one day. You will learn and build different models on each day.
Engineering Camp is a Australia-wide initiative helping kids fall in love with STEM.
Transport & Travel - Do you want to travel across Australia? Or even around the world? It took the work of many great people in history to get our transportation as amazing as it is now. We build Lego® planes, cars and bikes to explore how engineering takes you places (literally)!
Great Inventions - Ever wanted to be an inventor? What great things are out there to discover? This is your chance to learn about innovation, inventing and prototyping. We build and program some awesome inventions of the past. Hopefully this will inspire you to invent the next great thing of the future.
The Possibilities - Scientists & engineers have great jobs and careers - the possibilities are endless. For Prof. Barry James Marshall, his curiosity and persistence was eventually awarded with a Nobel Prize for his world-changing research on stomach ulcers. Lego(r) centrifuge is what we'll be building to celebrate the inspiring work of this Australian scientist.
See https://newcastlemaitland.young-engineers.com.au/ or more information.
Location
The Place, Charlestown
Frederick St, Charlestown NSW 2290
Contact Details