Plant-based Survival Crash Course 26.2.22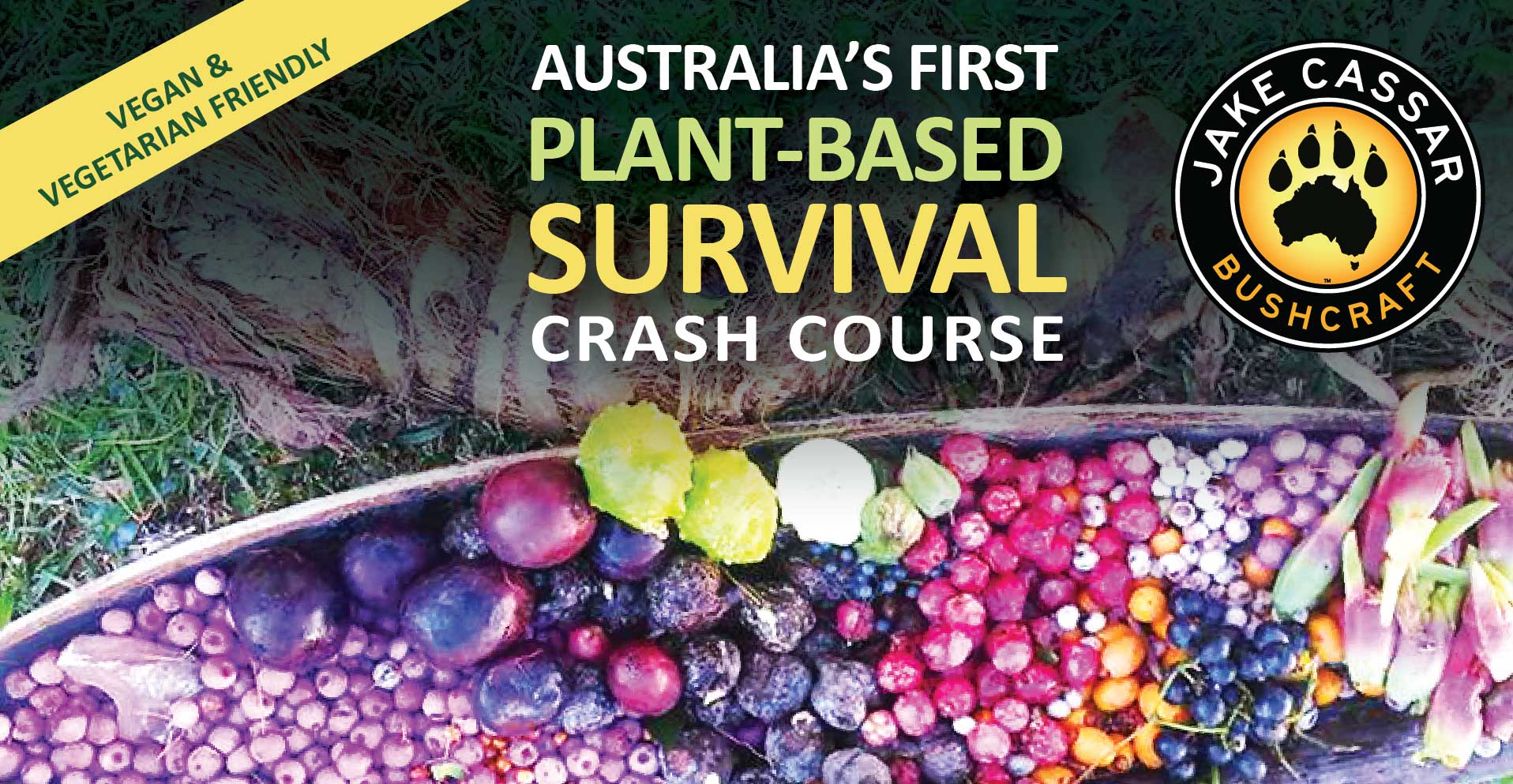 Saturday 26 February 2022 11:00 AM - 4:00 PM (UTC+11)
Location
Mangrove Mountain - private address (details sent after ticket purchase)

A one day Plant-Based Crash Course in the wilderness with Jake Cassar!

Plenty of information for anyone wanting to get started on their journey of sustainable foraging and bushcraft skills or who is interested in learning more about medicinal wild plants.

Please note: Due to limited spots, tickets are non refundable or transferrable.
** FURTHER INFORMATION **
Jake Cassar Bushcraft (JCB) presents Australia's only 'Plant-based Survival Crash Course' - A One Day course suited to anyone wishing to learn more about medicinal and edible wild plants in a comfortable and relaxed atmosphere.
*****************************************************
JCB acknowledges the Traditional Custodians and Elders past, present and emerging. JCB strives to interact with the land and all its inhabitants with the utmost respect.
*****************************************************
IMPORTANT
All participants are expected to practise best hygiene and social distancing at all times. We appreciate that people have varying views on coronavirus, but we ask that all participants respect our rules and remain vigilant at all time during the course. Please be mindful of others and if you do have a cold or any flu like symptoms we ask that you do not attend the course. Please bring your own hand sanitisers.
******************************************************
This is a 5 hour Crash Course with plenty of information for everyone to help them to get started on their journey of sustainable foraging and bushcraft skills.
NOTE: Be sure to bring a notepad and pen, as you will need to take LOTS of notes to keep up with the volume of information you receive.
Being a Crash Course, the idea is to cram as much info re edible and medicinal plants into a short time frame. So be prepared for A LOT of info.
While there are commonalities between the Crash Courses throughout the year, there is always plenty of new information and plants to learn about as the seasons change.
Jake has purposely made the Crash Courses affordable and straight forward to allow people to access them throughout the seasons and get a much broader view on the incredible diversity the land provides. Most courses are attended by participants that have been on many of Jake's courses before, and the feedback we often receive at JCB is that there is always loads of new information.
Please make sure you book in advance as these Crash Courses always sell out!
Held at Ironbark Bushcamp in the picturesque rural town of Mangrove Mountain (approx 60 minutes from Sydney)
** PLEASE READ BEFORE PURCHASING TICKET: **
These courses are suitable for ages 13+. Sorry no younger kids - Jake also runs his family courses throughout the year.
It's worth noting that this is in a fairly remote area where there is no electricity, no amenaties (pit toilets) and very limited phone reception. It would be worth making arrangements to let friends and family know that you may not be contactable for the duration of the course.
The location is not accessible by public transport, therefore coming by car is strongly recommended. Jake will meet everyone at a nearby location to lead you into his bushcamp.
Please also note that no dogs/pets are to be brought into the area.
** DETAILS **
ALL EVENTS GO AHEAD RAIN, HAIL OR SHINE!
Date: Saturday 26 February 2022


Time: 11am - 4pm (Please arrive at 10.45am)


Cost: $85pp (13+ only)
Location to meet: All location details will be sent by TryBooking after ticket is purchased.

Lunch: Please bring your own water and snacks to eat as there will be a short lunch break (and some food that has been foraged will be shared)

To bring: Food, water, camera/phone, notepad & pen.

Clothing: Please wear comfortable clothes, swimmers and walking shoes, bring layers for hot, wet and/or cooler parts of the day - a hat is strongly recommended. In the warmer months, it's a good idea to wear lightweight long pants and tuck them into your socks to keep the creepy crawlies out.
Note: We are unable to refund or transfer any tickets that have been purchased due to relying on bookings to keep these events sustainable. However, if we need to cancel the event because of bad weather or unforeseen circumstances we will of course refund all paid tickets.
******************************************************
For more information please email Emma French: emma@embracehealing.com.au
** About Jake Cassar **
Jake has been described as an encyclopedia of bush knowledge, earning this reputation by spending months at a time living in the bush and subsiding largely from only what he can hunt, catch and gather.
Jake has worked with Aboriginal groups across Australia, former military trackers, and also did a week of training with American tracking legend, Tom Brown junior.
With over 25 years of experience doing survival missions into remote areas, Jake is considered by many to be one of Australia's foremost authorities on edible and medicinal wild plants.
As a conservationist, tracker and bushcraft teacher, Jake has featured on the History Chanel, BBC Radio (International) SBS (The Feed), ABC, National Indigenous Television, the Today Show on Chanel 9 and many more.
A political activist and award winning conservationist known for significant environmental wins including creating new #NationalParks on the #CentralCoast and protecting other large areas of bushland, Jake's personal stories are sure to captivate and inspire.
Jake is raw, upbeat, authentic (albeit a bit rough around the edges) and will take you on a journey of discovery that is GUARANTEED to change the way you look at the Aussie bush forever!
For our love of this ancient land!
Emma - JCB Admin
'We all have a role to play in creating a safe and sustainable future for our children. Indeed it is our ultimate responsibility.' Jake Cassar