Too small to make a difference?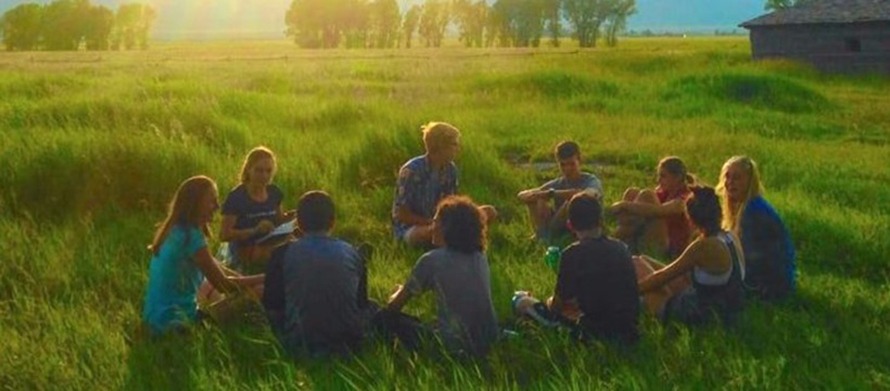 Young people aged 12 – 16 are invited to join The Philosophy Club in Leura, for a morning of small-group collaborative thinking about our individual and collective responsibilities in the face of the climate crisis.

This free workshop is delivered by The Philosophy Club (Australia) in partnership with Thinking Space (UK).
Presented by Michelle Sowey
Founder and MD, The Philosophy Club
Note: Michelle holds a current VIC Working with Children Check.
International project partner: Grace Lockrobin
Founder and MD, Thinking Space
ABOUT
Young people, this is a opportunity for you to meet with others in a comfortable environment where you will be invited to:
deal with controversial questions about society and the environment – questions that don't have clear-cut answers

express your thinking and hear reasoned arguments from others

collaborate with others with open-mindedness and respect for different perspectives

question the assumptions underlying different points of view

evaluate different ideas, and weigh up more or less convincing arguments
Date & TIME
Saturday 8 January 2022
Log on to Zoom at 10:15am (for a 10:20am start). Workshop finishes at 12 noon.
Location
Online, via Zoom (Please note that this workshop was originally scheduled to take place in-person but has been changed to online, due to Covid.)
Participants have been emailed a link for joining us on Zoom.
If you have any questions please phone Michelle on 0425-221-604.
ENQUIRIES
Contact Michelle, phone 0425-221-604 or email michellesowey@gmail.com
COST/BOOKING
This workshop is free of charge, but you must book a ticket by 20 December. Places are strictly limited, so book early to avoid disappointment.
Please note that by booking your child, you are agreeing to all the items listed under 'Consent' (see below).
You can register by clicking the yellow 'Book now' button on this screen.
Please note: In the booking process, 'Participant' refers to the young person who will take part in the workshop. 'Attendee/ticket holder' refers to the parent/guardian who is making the booking.
CONSENT
I understand that by registering, I am giving the following consent:
- I consent for my child to take part in a philosophy session facilitated by Michelle Sowey on the theme of environmental citizenship.
- I consent for my child to be filmed and for the footage to be stored securely.
- I consent for transcriptions of my child's words to be used in a book chapter produced by Grace Lockrobin and Michelle Sowey (learn about the book project here).
- I consent for video or audio clips from the session to be shared at an online presentation for international teachers and philosophers at the International Council of Philosophical Inquiry with Children (ICPIC) 2022 conference.
- I consent for video or audio clips from the session to be shared via the websites and social media channels of The Philosophy Club and Thinking Space in the context of promoting the value of philosophical inquiry in environmental education.
(Please discuss this consent with your child before registering.)
Visit www.ThePhilosophyClub.com.au/too-small-to-make-a-difference for further information about this project.
TESTIMONIAL
"It was enlightening and thought provoking. I learned that even if you don't have the same opinion, you can still talk about it without getting into an [adversarial] argument. We were able to openly discuss our opinions on very relevant matters for us as a group, and for the current world we live in. We were able to develop our thoughts along the way, while respecting the ideas of others."
– High school student reflecting on a previous workshop run by The Philosophy Club.
Contact Details