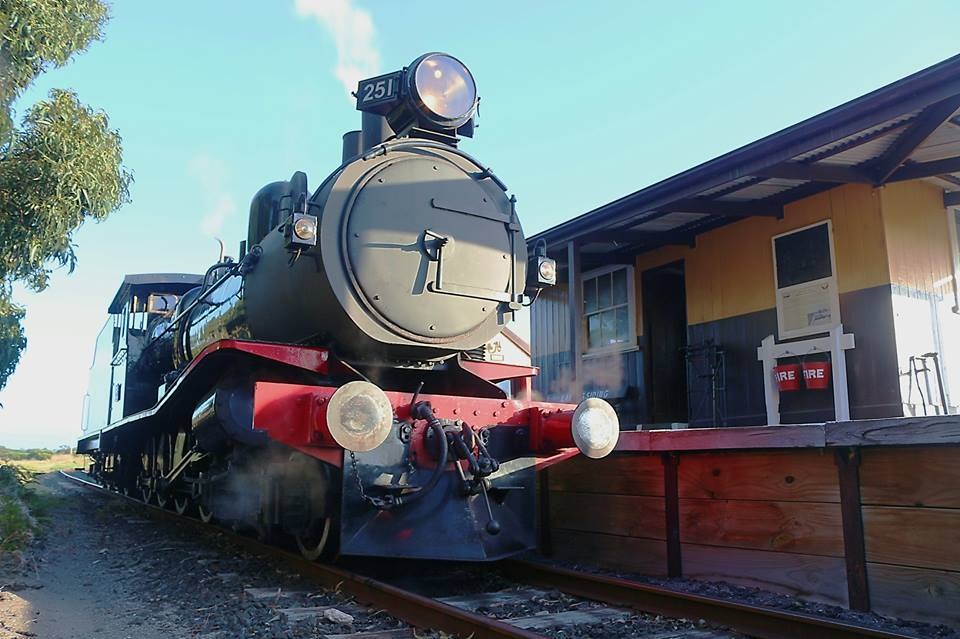 Swan Bay Express: Train Rides 2022
WHAT: All trips depart from Queenscliff Station.
Masks are still required while travelling in the train carriage.
Motive power (steam/diesel) is subject to change.
Pre-booked tickets must be presented at the gate.

SMALL IDEA & ENTERTAINMENT VOUCHERS
Bookings requests are only accepted during office hours by email: info@bellarinerailway.com.au or on 5258 2069. Alternatively present the voucher at the gate, however, tickets are subject to availability.

The Bellarine Railway

Queenscliff Station: 20 Symonds St

Queenscliff Victoria 3225
5258 2069

CONTACT DETAILS:
Get directions