St Peter's Catholic Parish - Rochedale,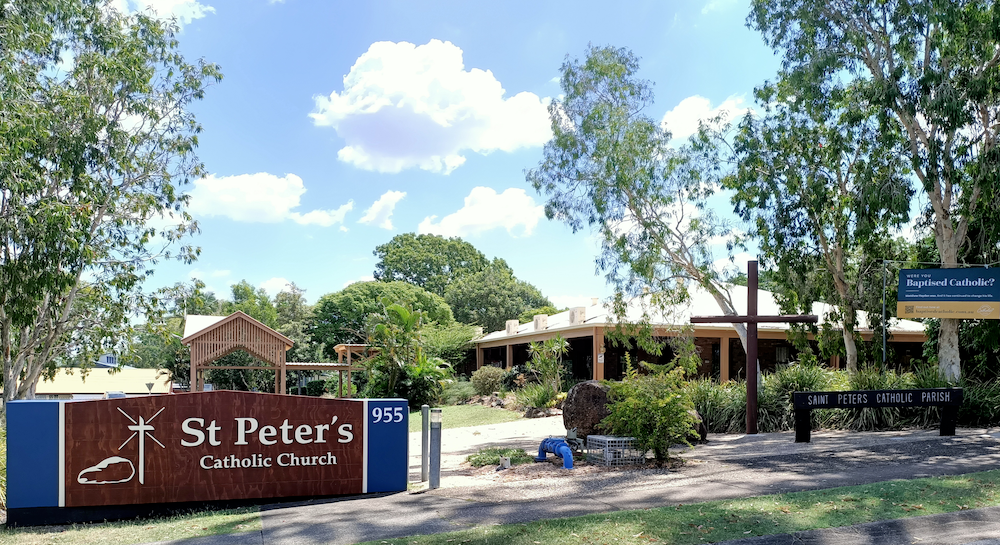 Welcome to St Peter's Mass bookings.
You will notice we have a seating plan of the Church and Parish Centre. Due to Covid-19 and to accommodate everyone we will be allocating a seat to each person , including children and babies. Please take your time when booking. Even though tickets are free please click to the end where it says 'purchase'. You will receive a confirmation email. To make a smooth transisiton into our Weekend Masses we ask if you could print or take a photo of your confirmation email. If you arrive early , your section and seat number will enable Marshalls to tick your names off the attendance list and help you find your seat. Please
do not
attend Mass is you are sick or have any flu like symptoms, fever, cough, sore throat, runny nose, returned from overseas in the last 2 weeks or are waiting for Coronavirus test results. We just want to make sure every person is in a safe environment so we can continue to worship together as a community. Look forward to seeing you all at Church.
If you are unable to attend the Mass you booked

please phone the parish office on 33414421 to return your ticket so someone else can use it.
Location
St Peter's Catholic Rochedale
955 Rochedale Rd, Rochedale South QLD 4123
Contact Details