Babba "Family Show" at the Burns Club (CANCELLED)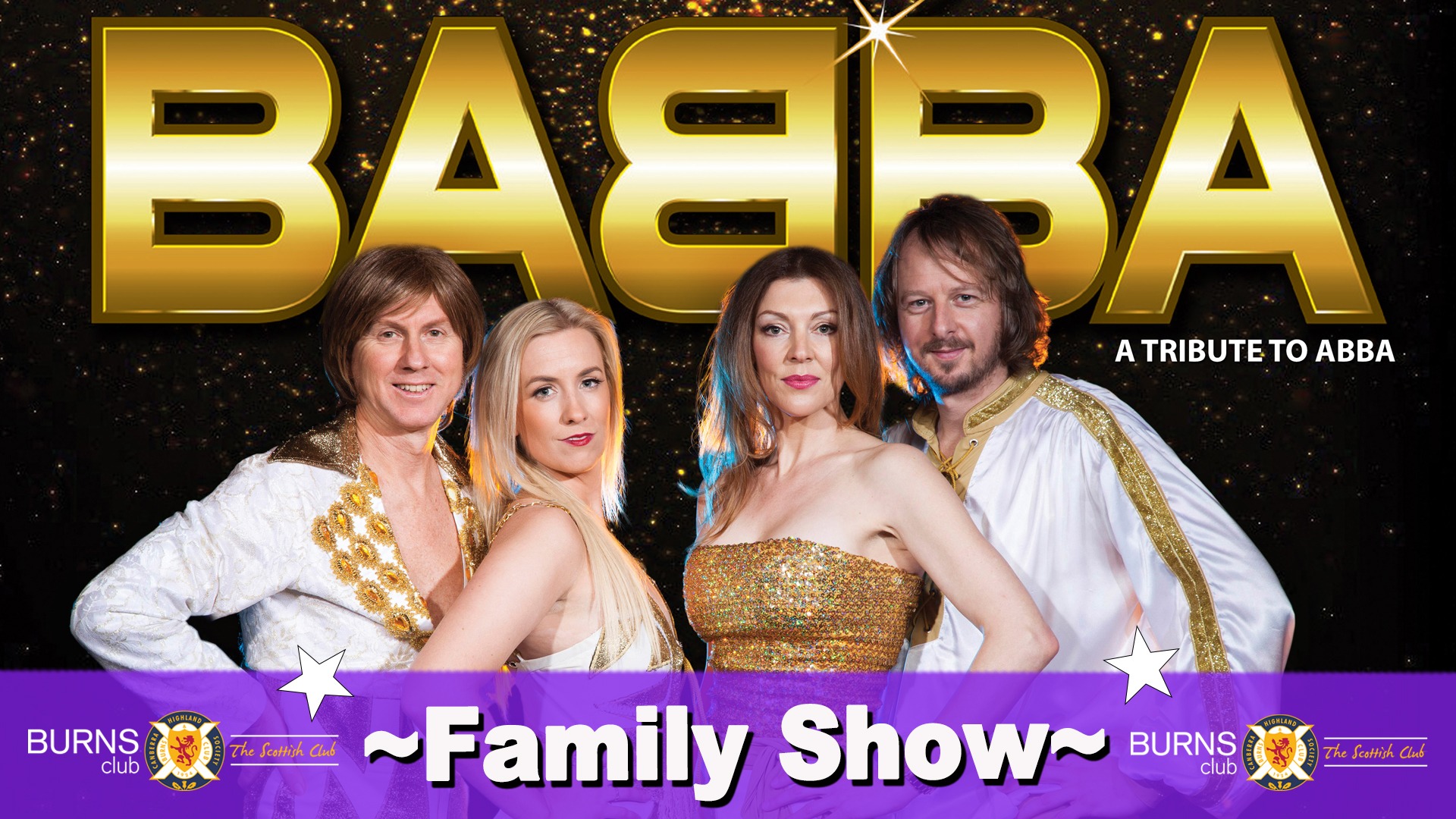 Welcome to the wonderful illusion that is BABBA. For almost 28 years, BABBA have been thrilling audiences with their superb re-creation of 70's super group ABBA and the legacy of hits they gave us. With glitz and glamour served up with Swedish accents and enough musical memories to fill you to overflowing BABBA will take you on a journey through time to when satin was King and Dancing Queens ruled. Bring the Family for a wonderful evening of ABBA Hits!
*****Children U 3 are Free!
Saturday 29 January 2022 6:00 PM - 9:00 PM (UTC+11)
Location
Burns Club
28 Kett St, Kambah ACT 2902
Contact Details