The Screaming Jets - Live & Loud!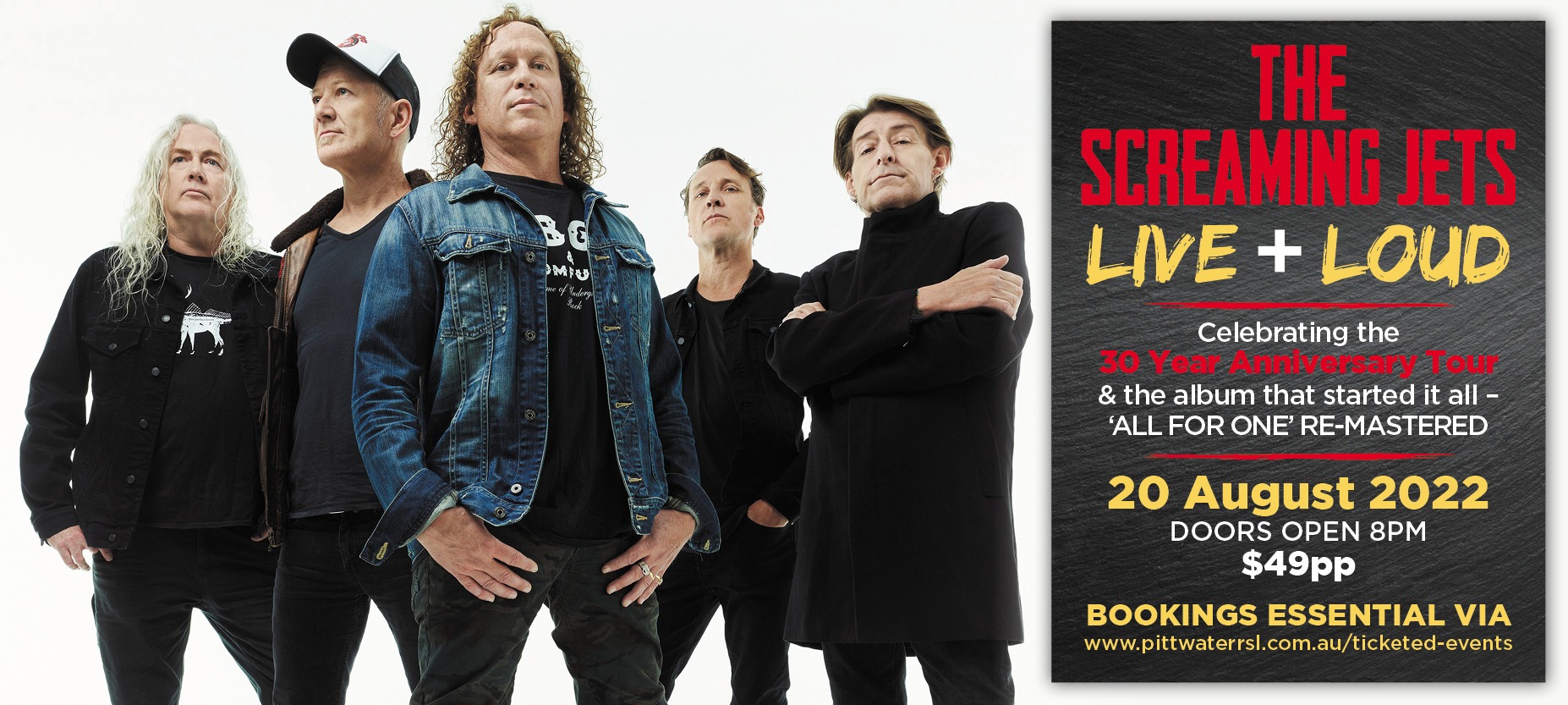 Celebrating the 30 year anniversary tour & the album that started it all - 'All for One' in 1991.
Flash forward to 2021 and as a 30th year anniversary celebration, and a tip of the hat to where it all began, the current line-up has rerecorded the 'All For One' album with a fresh new take. Overseen by original producer, Steve James, the album has been repackaged with new artwork with a clear reference to the original.
Saturday 20 August 2022 8:00 PM - 11:30 PM (UTC+10)
Location
Rock Lilly
82 Mona Vale Road, MONA VALE NSW 2103
Contact Details