McClelland by Moonlight [SOLD OUT] (SOLD OUT)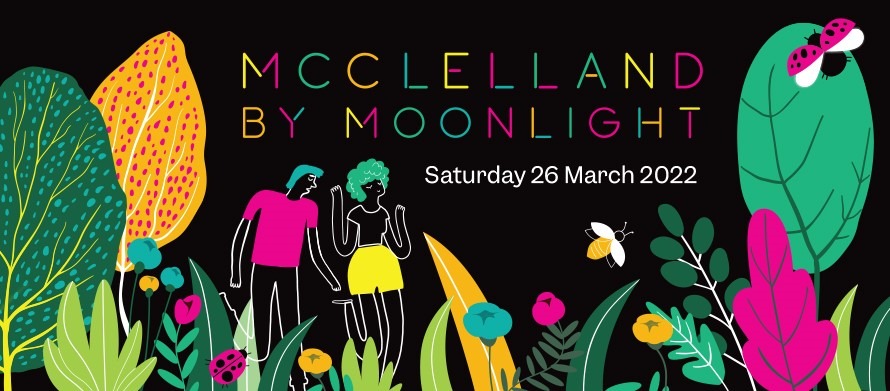 Join us for a summer evening of interactive art, music, and wonderment as the park presents a myriad of light forms in a bush environment, to illuminate your imagination.
THIS EVENT IS SOLD OUT. Please note there won't be tickets sold at the gate.
Please add your name to our waiting list by clicking on the button at the top of the page if you wish to know if more tickets become available.
Bring family and friends of all ages to explore a whole new world of Art and Nature under the Moonlight, with:
Bring your own picnic or enjoy a range of delicious food on the night (no BYO).
This event is presented in partnership with the Ventana Fiesta festival and Frankston Arts Centre.
Please note that this event will adhere to all current public health advice. As per current guidelines for events, attendees over 18 years old are requested to show evidence of their vaccination or a digital certificate showing a valid medical exemption.
If the event had to be canceled due to public health advice or a major weather event, tickets will be refunded.
Location
McClelland Sculpture Park + Gallery
McClelland Sculpture Park + Gallery, 390 McClelland Drive, Langwarrin Vic 3910
Contact Details