Sun Rising- The Songs That Made Memphis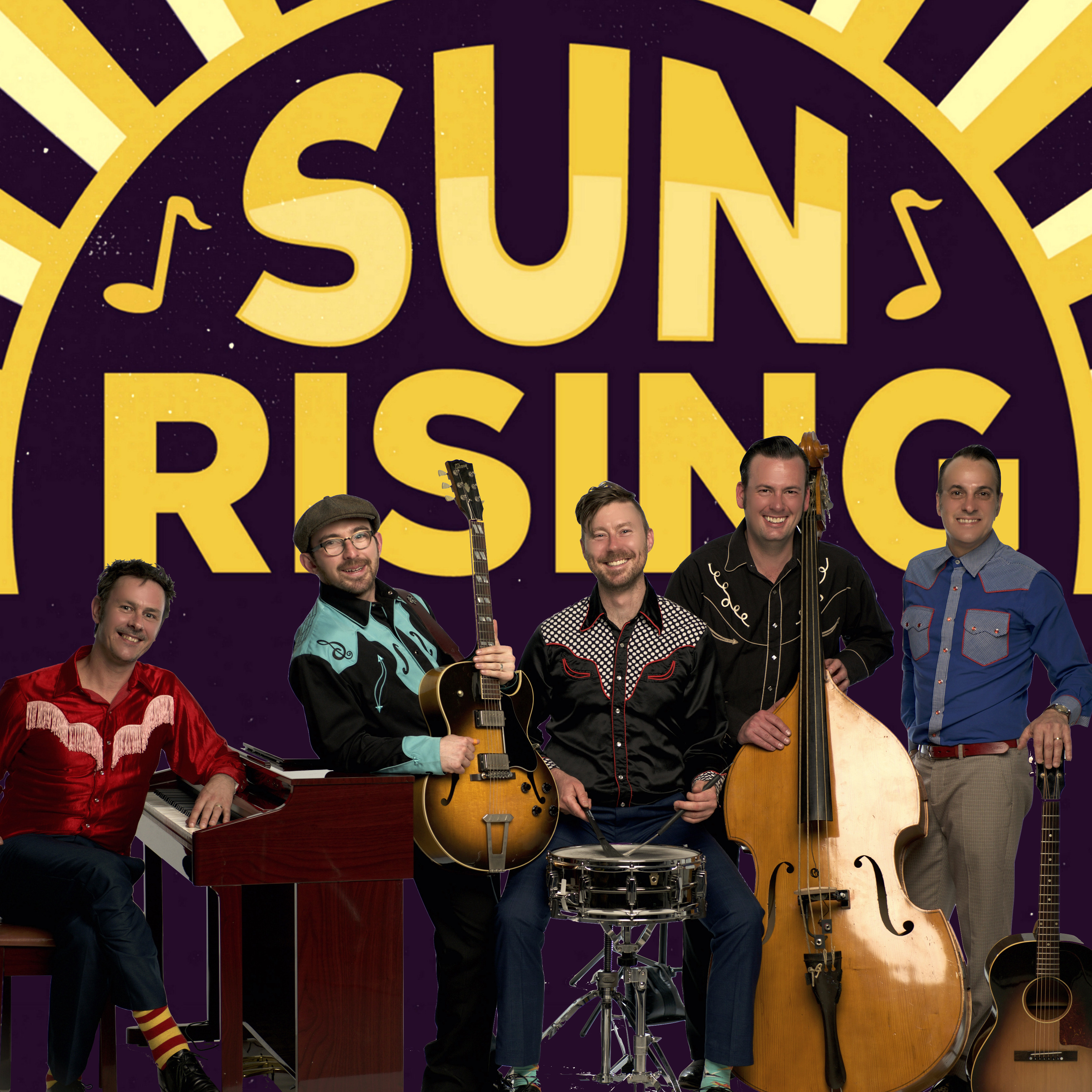 Allocated table seating applies. Bookings under the same name will be seated together. To be seated with a separate booking, please ensure that all bookings are under the same name.
BYO Drinks and Nibbles.
Please note: This event is subject to current COVID-19 restrictions. In the case that this event has to be cancelled or postponed, refunds will be provided. We ask you please 'Stay Home if you are experiencing any of the following symptoms: - Fever, - Runny Nose, - Sore Throat, - Cough, - Chills, - Shortness of Breath, - Loss of Smell or Taste'. Thankyou.
It is now a condition of entry to the venue that you present proof of COVID-19 vaccination. We respect people's rights to choice in this matter, and recommend that you do not book tickets to this event if you are not going to be fully vaccinated. Please do not arrive at the venue if you are not fully vaccinated.
BIOGRAPHY
'Sun Rising'- the songs that made Memphis. Sun Records tribute band.
A critically acclaimed and spectacular theatre show that tells the incredible story of Sun
Records.
You're promised an unforgettable night as Sun Rising brilliantly relive the amazing music
and classic stories of Sun's early years. Paying homage to both the artists, and Sun's
owner and producer Sam Phillips, this critically acclaimed show sells out everywhere!
LOCATION
Sandy Point Community Centre
Church Parade, Sandy Point, Victoria 3959

CONTACT

Sandy Point Music- email: sandypointmusic@gmail.com, facebook: sandypointmusic