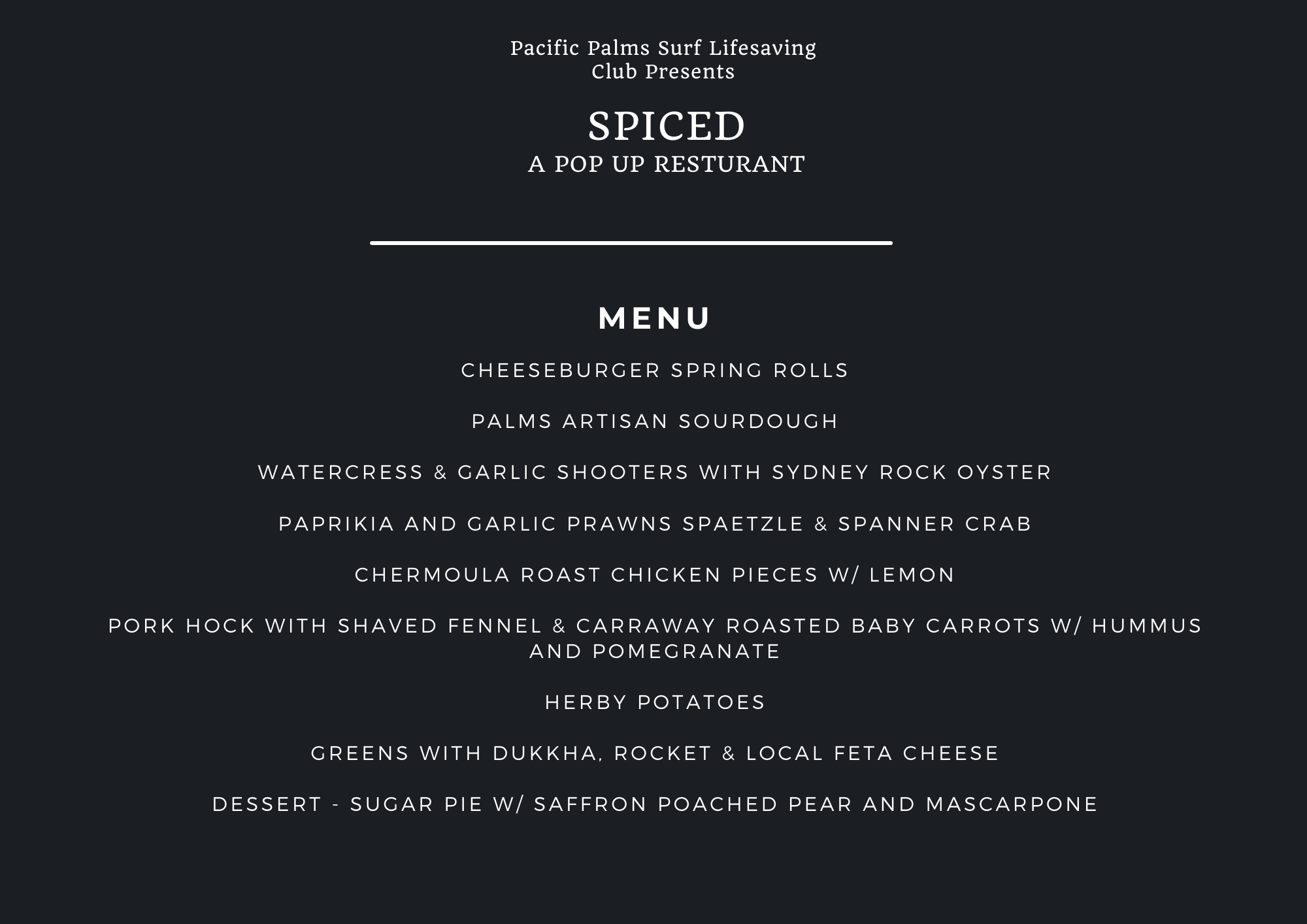 Come and enjoy Spiced, a lively pop-up restaurant at the Pacific Palms Surf Club, January 05 and 06 for an evening of relaxed dining while fundraising for the club.

Menu will contain some of the area's premium ingredients and locally sourced produce, supporting local businesses and the community.

Pre-purchased tickets only

Adults $70 & children $18 (if eating basic kids menu items; roast chicken, roast potatoes & ice cream)

We look forward to seeing you there!
Location
Pacific Palms Surf Club
Lakeside Cres, Elizabeth Beach NSW 2428
Contact Details