Blackburn or Bust- Jazz & Blues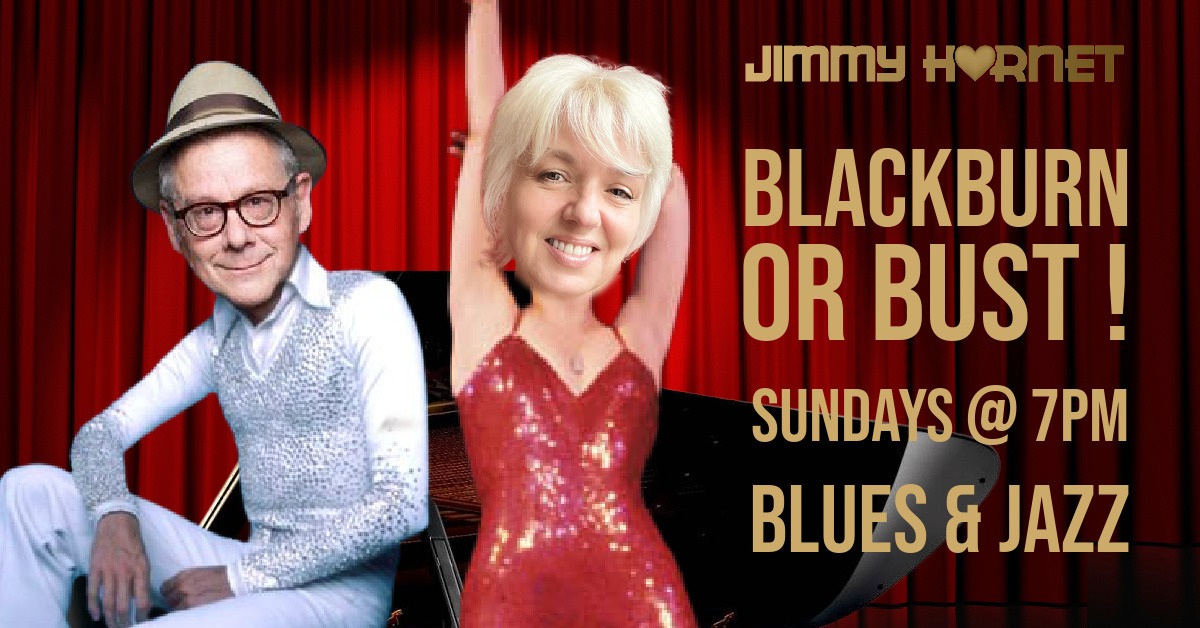 Intimate Music Lounge with Tapas Menu by Chef Raymond Tunks.

Moody decor, bold artwork, and plush seating. We're a little bit funky, and a little bit rock'n'roll.

Doors Open at 5 pm

Music Set 1 at 7 pm

Music Set 2 at 9 pm

Bookings recommended. The Lounge is open Sundays from 5 pm until 10 pm.

Ticketing: Booking a ticket reserves a comfy seat in the Lounge, or stool at the bar, from 7:30 pm to closing Tuesday to Saturday, and 5 pm to closing on Sundays.
Sunday 13 March 2022 5:00 PM - 10:00 PM (UTC+11)
Location
Jimmy Hornet
269 Swan Street, Richmond Victoria 3121
Contact Details