ANOTHER OPENIN', ANOTHER SHOW!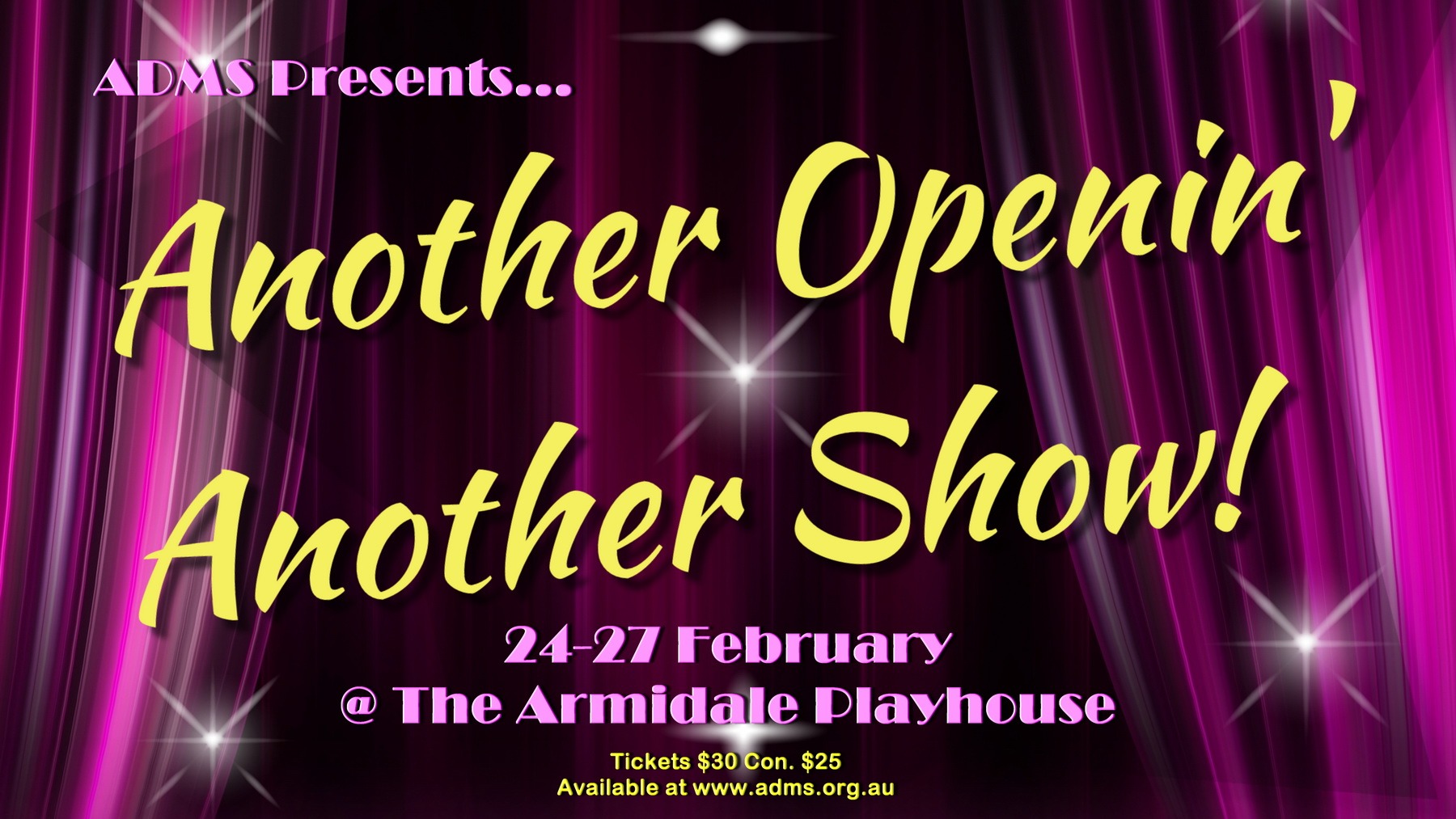 About
AFTER THE AMAZING SUCCESS OF LAST YEARS GALA CONCERT THE ADMS ONCE AGAIN PRESENTS ANOTHER CONCERT OF HITS FROM OUR PREVIOUS SHOWS.
FEATURING SOLOS, DUETS, AND ENSEMBLE NUMBERS PRESENTED BY THE CREAM OF ARMIDALE MUSICAL TALENT. CREATED BY AND DIRECTED/MUSICALLY DIRECTED BY NEIL HORTON AND BRUCE MENZIES. A SHOW NOT TO BE MISSED. ONE WEEK ONLY.
"DISCOVER NSW VOUCHERS" AVAILABLE TO BE USED. TO DO SO, CONTACT BOX OFFICE MANAGER BELOW WHO WILL BOOK TICKETS AND LEAVE AT THE DOOR FOR PAYMENT.
Dates
Thursday 24 February 2022 - Sunday 27 February 2022 (UTC+11)
The Armidale Playhouse
309 Beardy St, Armidale NSW 2350
Sessions
SESSIONS
DESCRIPTION
STATUS