Sydney ConFesters January Long Weekend 2022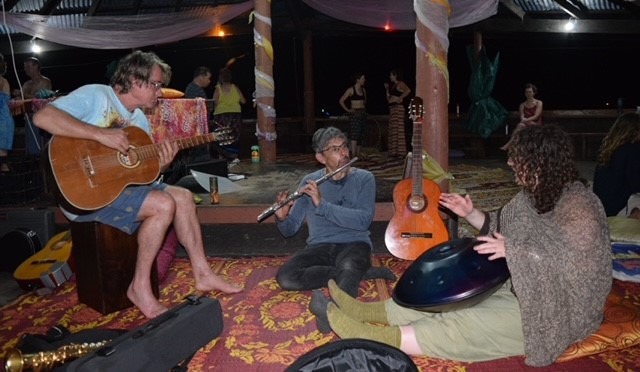 Sydney ConFesters gatherings are a living community of accepting people who gather together to celebrate life, nature and creativity, and to invent new ways of being in community that are healthy, safe, free and inclusive.

As a community we all participate in making them happen as we each offer a valuable and unique contribution towards the end result. Sydney ConFesters gatherings are about freedom of expression, responsibility and self-respect.

Although the organisers are endeavouring to make the environment as safe as practical, the bottom line is that everyone needs to take full responsibility for their own health and take their own precautions at all times to keep themselves safe
VENUE
The Outdoor Adventure Camps - Castle Mountain Site, Wisemans Ferry,256 Webbs Creek Rd, Webbs Creek NSW 2775
IMPORTANT: Set your GPS to accept Ferry Crossings

TIMES & DATES
9am Saturday, January 22nd 2022 to
3pm Wednesday, January 26th 2022 (Public Holiday)TICKETS
Booking ONLINE ONLY limited to 150 available (NO GATE TICKETS)
✤ Online Booking Available until 3.00pm Saturday 22nd January 2022
• $130 per person (pp) 16 years and over (plus 50c booking fee),
• $5 pp between 6 to 15 years,
• $1 pp 5 years or under,
• $40.50 CoVid-19 Antigen Tests 2-pack (RAT) - limited number available - order as last resort only if unable to source elsewhere (non-refundable)
• $50 for a day visitor - purchase online and come for any one day must leave site by 8pm (BYO Antigen test and preform negative result at the gate as condition of entry)
REFUND Policy - Entry ticket refundable if you can't attend and provided you send your request by 23/01/2022). NOTE: COVID 19 Antigen Test are NOT refundable.
FRONT GATE TICKETS ARE NOT AVAILABLE

PARTICIPATION
Thinking of running a workshop? Post it on Facebook - it is a lovely, intimate way to share your knowledge and skills. Bring musical instruments - most nights we have drumming/music circle.
LEAVE NO TRACE - please take all your rubbish back home
DONATION
Meals are vegetarian - we rely on you to bring a donation food for our kitchen particularly fruit and vegetables

VOLUNTEERS
• A condition of your ticket is to donate 2 hours to volunteering
• No discount or no cost volunteer tickets
• Without kitchen volunteers - you won't be eating
LIMITATIONS
• NO PUBLIC ACCESS, This is a private event on a private property - ticket holders only & after proven negative RAT test at the gate.
• If you get symptoms and/or test positive you must leave immediately!
• This is an ALCOHOL & DRUG FREE EVENT
• No pets permitted
•Avoid glass (Site Owner hire condition)
•No nuts (Site Owner hire condition)
•Please be aware that this is a clothing optional event.
ESSENTIALS TO BRING CHECKLIST
1. Rapid Antigen Test (RAT) - to be used at Front Gate
2. Masks and Hand Santizer
3. Snacks and whatever else you want to eat or drink
4. Plate/Bowl, Cup/Glass & Cutlery
5. Chair
6. Washing up bucket/bowl(no communal facilities)
7. Hat and Sunscreen
8. Insect Repellent
9. Camping/sleeping gear, torch
10. Positive expectation of connecting with others in a welcoming community
Setup starts on Saturday 22nd January at 8am, please assist us with the pack-up on Wednesday afternoon.
If you wish to know more about Sydney Confesters go to our website or email below
www.sydneyconfesters.com.au
sydneyconfesters2@gmail.com
Look forward to seeing you there and thank you for your participation in making this a fantastic gathering.

***************************************
Location
The Outdoor Adventure Camps - Castle Mountain Site, Wisemans Ferry
256 Webbs Creek Rd, Webbs Creek NSW 2775