Yin Yoga Teacher Training 55-hour Intensive 2022 (SOLD OUT)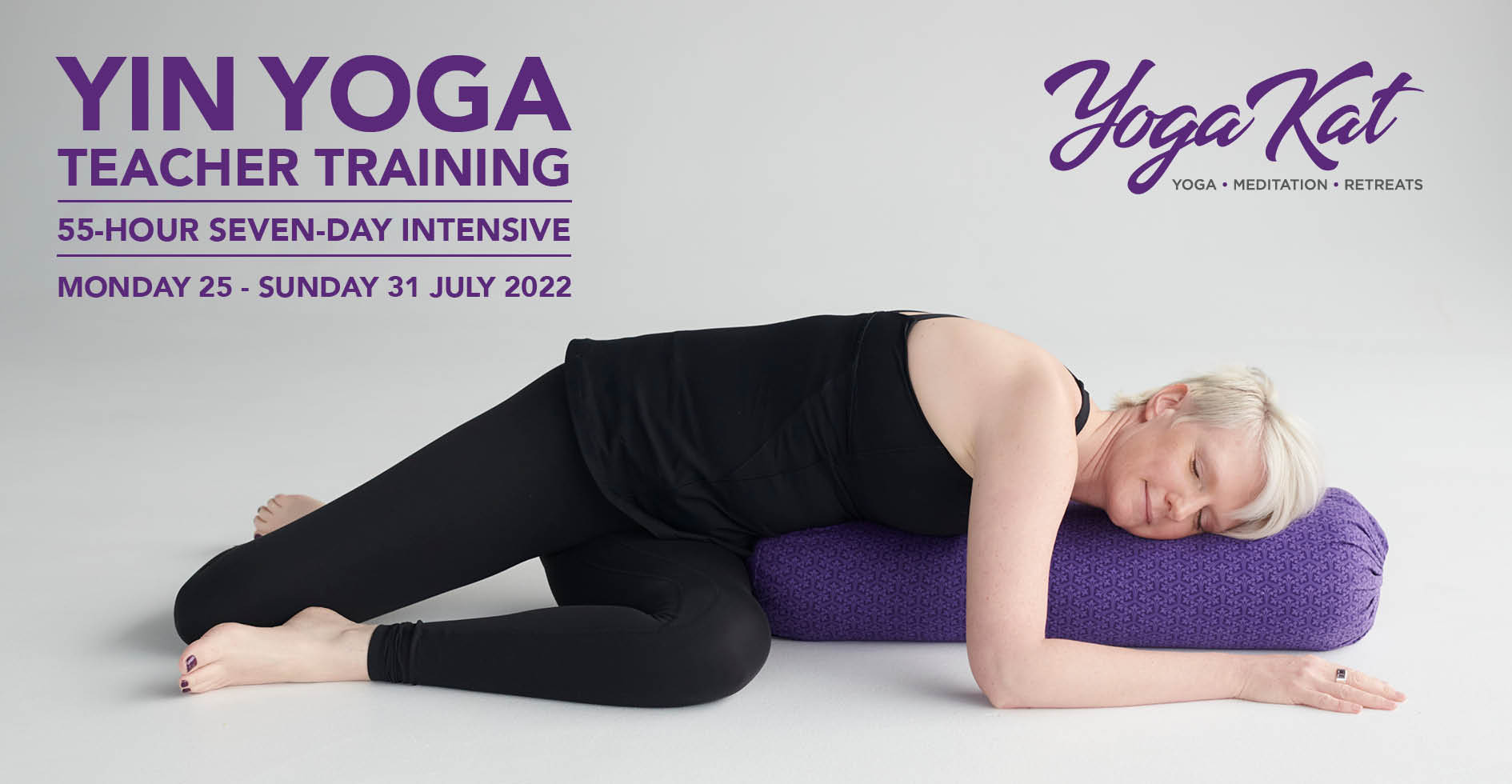 The 55-hours intensive training will assist teachers in delivering safe, informed and engaging yin classes. With only twelve places available, this small group training will ensure everyone feels acknowledged and seen. The course covers all the relevant areas of teaching such as anatomy, teaching skills and class planning. Not only that, this intensive will take you beyond the physical body mechanics.
The energetic side of the practice will be covered through Traditional Chinese Medicine philosophy, the Meridians, the five elements, the Chakras, mindfulness and Buddhist philosophy. You will learn how to take your students on a journey beyond the physical body with confidence. Also, gain valuable insights for yourself and your students on and off the mat. If you are interested in delivering Dharma talks and philosophy into your classes, this course will give you a great inspiration to do so.
Course Modules:
Introduction to Yin Yoga.
Yin Yoga Functional Anatomy.
Yin Yoga teaching methodology – The seven Yin Yoga archetypes, props, modifications, sequencing, language, theming, wall yin, trauma awareness and teaching skills.
Pranayama, Mindfulness & Buddhist Philosophy.
The energetics of Yin – Traditional Chinese Medicine Five element theory, the primary Yin Yang meridians and the Chakras.
Daily Yin and some Yang practice classes.
Practical practice teaching sessions.
Please note, if the course is cancelled due to COVID-19 reasons full refunds will be offered, including deposits. Full terms and conditions are available via the event organiser prior to booking. Upon booking, t & c's will be printed on your ticket. Please, read these carefully and fully.
Monday 25 July 2022 9:30 AM - Sunday 31 July 2022 5:30 PM (UTC+08)
Location
Stone's Throw Yoga
2815 Jacoby Street, Mundaring WA 6073
Contact Details