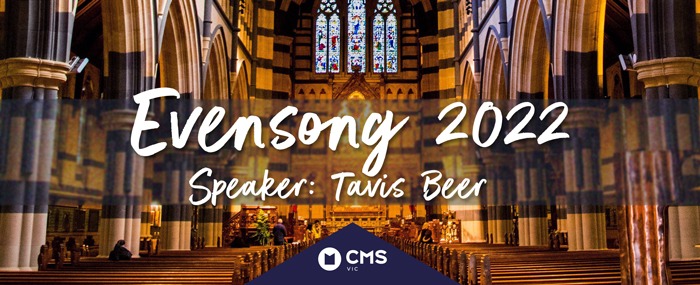 Each year the CMS community comes together at St Paul's Cathedral to celebrate God's work in his world. This year we'll hear how he has been at work in the Window Storytelling Ministry, and spend time praying for that those who come to Melbourne would hear the good news of Jesus and come to follow him. Please join us!
Please note that supper tickets are limited due to COVID capacity limits.
When
; Evensong will run at 4pm, followed by a supper at 6pm.
Location
St Paul's Cathedral
Cnr Swanston Street & Flinders St, Melbourne VIC 3000