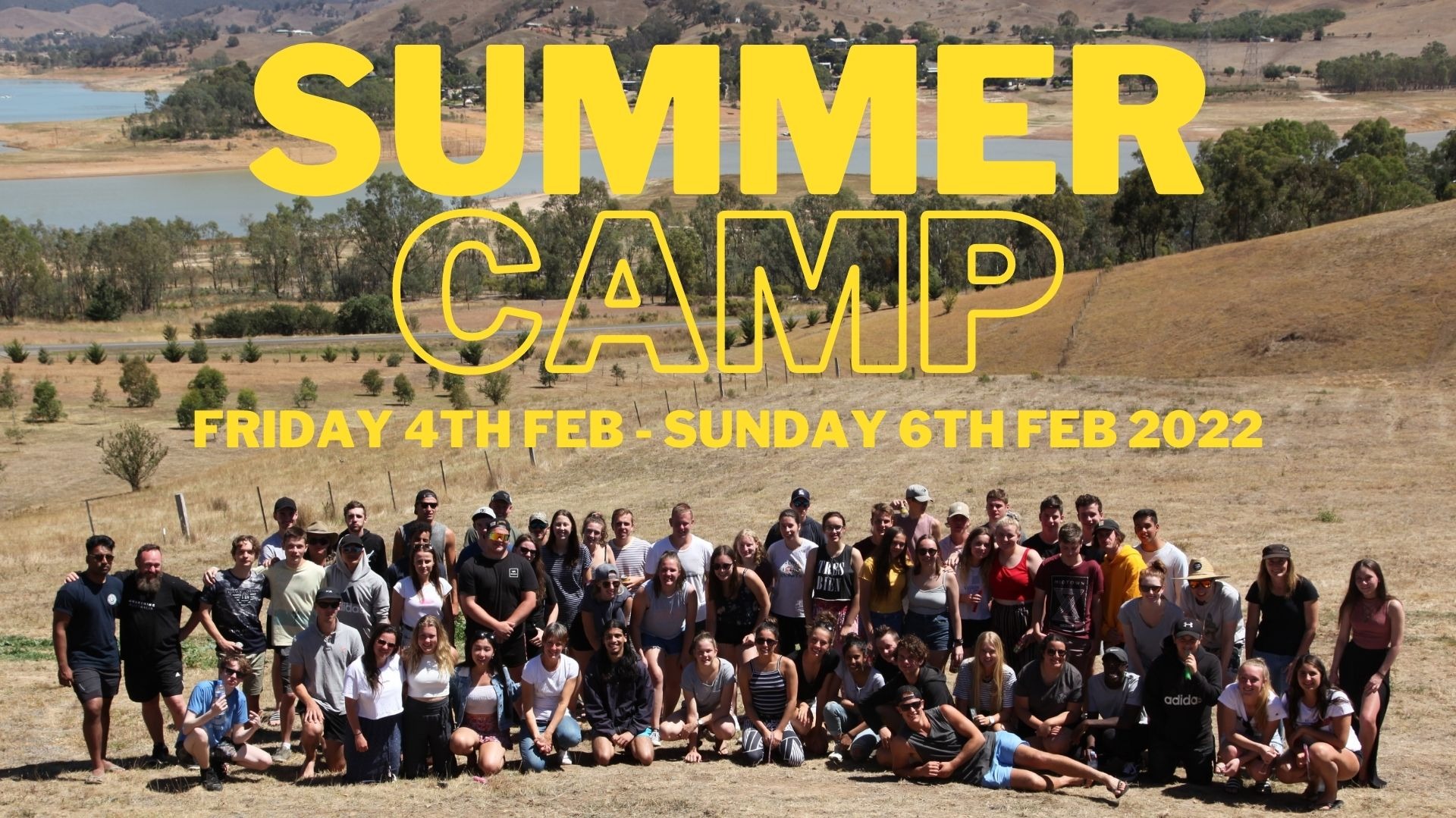 We are going to Bonnie Doon for Summer Camp!
This is a weekend not to be missed by any YA or 2022 VCE!!!
Friday 4th February - Sunday 6th February 2022
The Camerons' property at

55 Hutchinsons Road, Bonnie Doon
Price for Friday - Sunday $90




Price for Saturday - Sunday $70
Here's some of the things we have lined up:
- Watersports with plenty of boats & jet skis
- Hike in the Cathedral Range State Park
- Evening Y&Y Service on Saturday evening - Guest Speaker Braam Botha
- BBQ dinner & a feed at the Bonnie Door Hotel
PLENTY of rad times sorted for you all!

Here's the deal, YOU MUST REGISTER AS SOON AS POSSIBLE!
Regos will close on Sunday 30th January and will not re-open!
MORE DETAILS...
~ YOUNG ADULTS: Meet at BCOC 8am on Friday (if you need a lift) or make your own way down.
~ VCE: Meet at BCOC 4pm on Friday to be transported by a responsible driver to Bonnie Doon
~ A group of Young Adults will head down after youth on Friday night if you want to car pool and go later
~Plan to bring your own tent if you have one, there is plenty of space. (We have some 10-man tents that will be available if not)
~ SATURDAY NIGHT: we will be going down to the Bonnie Doon Hotel for a feed, so bring some $$$
~ SUNDAY AFTERNOON is the official end of camp: Pick-up for the VCE from BCOC at approximately 5pm
~ Please note this is a drug & alcohol free weekend


IMPORTANT THINGS TO PACK:
* Sleeping gear (lilo, pillow, sleeping bag)
* Tent, but please let Brett know if you will be bringing a swag or your own tent.
* Camp chair (for down at the lake)
* Life jacket (if you have your own)
* Clothes (please)
* Bathers and towel
* Toiletries (be sun-smart)
* Walking shoes
* Cash for dinner at the Bonnie Doon Pub Saturday night / extra activites
* Expectation for an awesome weekend!
INVITE YOUR FRIENDS & WE'LL SEE YOU THERE!!!