Queen Freddie with David Bowie Tribute Show.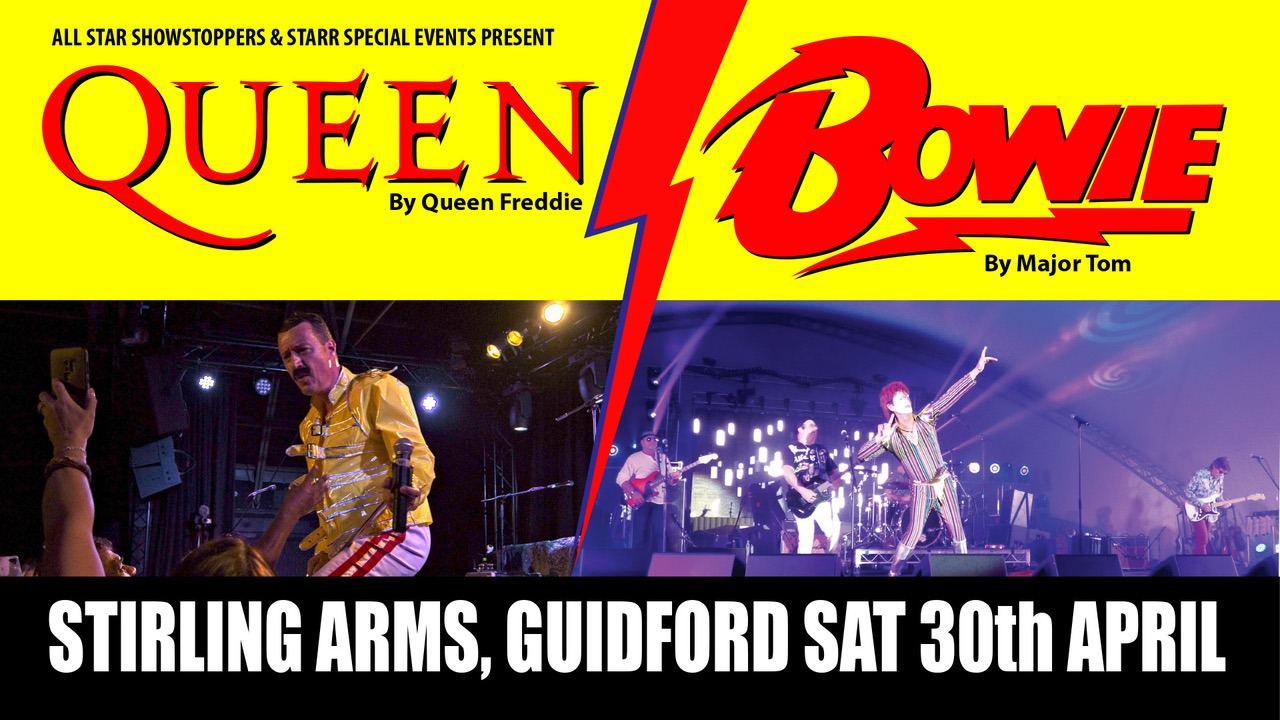 There are many Freddie Mercury tribute performers out there. Only a few come close to the real thing! We are proud to present Johnny Red as Freddie Mercury tribute 'Queen Freddie'. He effortlessly embodies the charismatic and flamboyant performance of Freddie Mercury. Backed by a rocking live band, Queen Freddie perform the biggest Queen hits and get the crowd going wild!
Major Tom The David Bowie Show also together with Queen Freddie.
Saturday 30 April 2022 7:00 PM - 11:00 PM (UTC+08)
Location
Stirling Arms Hotel
117 James street , Guildford WA 6055
Contact Details