BodyMind Writing: moving, sensing, expressing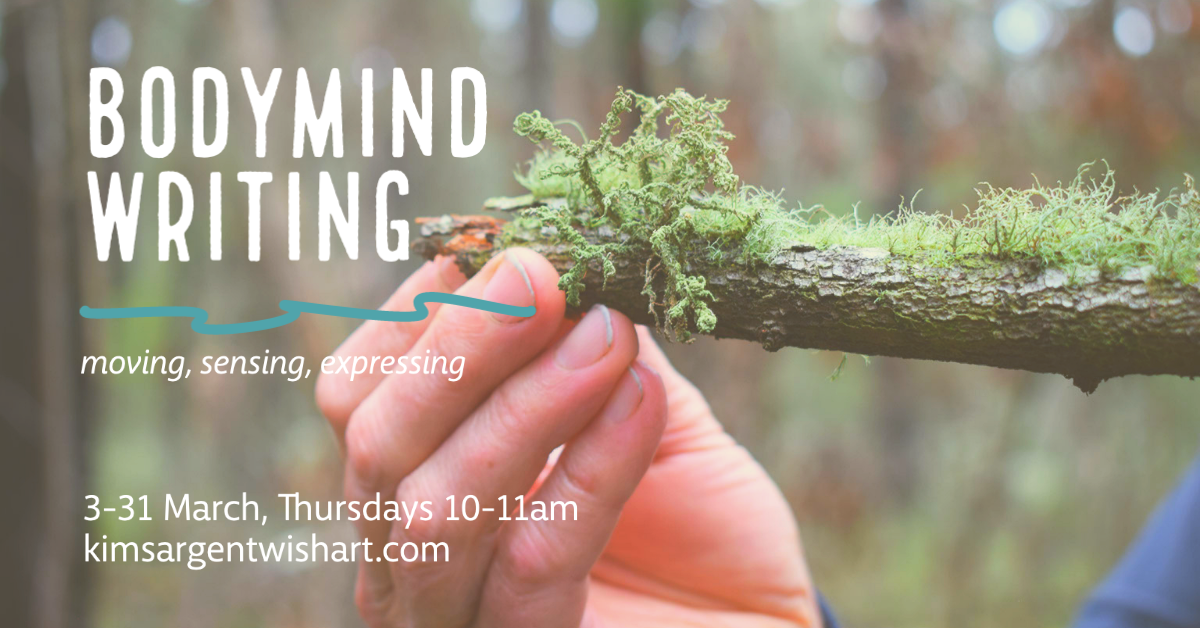 About
5-week online course. For writers who want to flesh out the words and connect their whole self to the writing process. For movers who want to tap into kinesthetic experience to fuel written language.
Thursdays 10-11am (Melbourne time), 3-31 March.
$35 – $105 sliding scale
Sessions will be recorded and available for participants. If you book after the series has begun I will send you links to recordings.
Location
Online event access details will be provided by the event organiser