Rotary Means Business | Tuesday 1st March 2022 | Jeff Leach (SOLD OUT)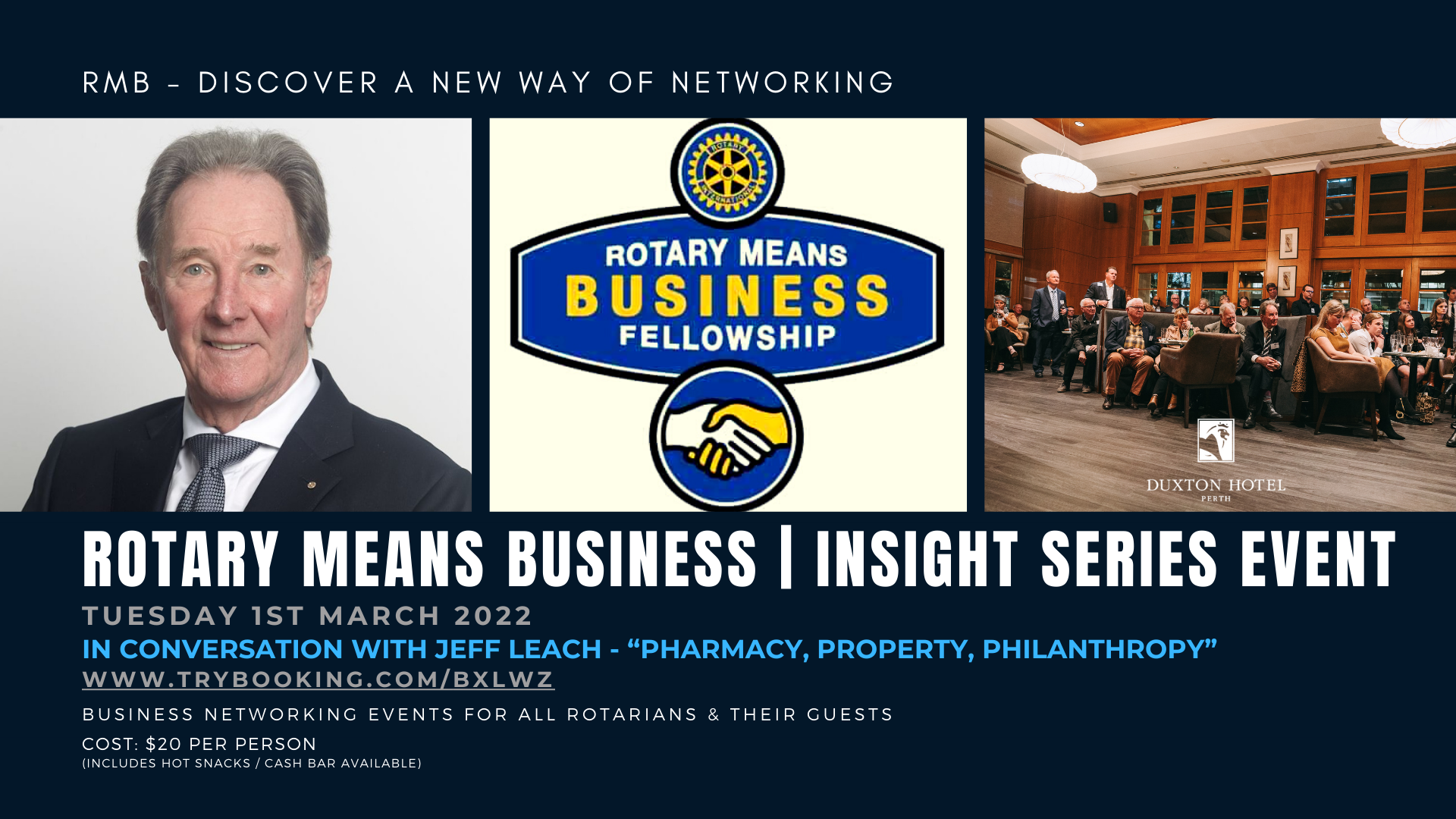 Rotary Means Business | Insight Series| Business Networking Event
IN CONVERSATION WITH JEFF LEACH
Jeff was the founding chairman of Friendlies Pharmacies franchise which was sold to HBF in 2013. Today, he is Chairman of the JJ Leach Group, which has introduced iconic international brands such as Apple, Nespresso, Zara, and the H&M subsidiary COS to our high streets. Jeff is an active investor in startups through his JJL Group Property Hub.
Location
Front Bar, Duxton Hotel
1 St Georges Terrace, Perth WA 6000
Contact Details