You think you can go Off Grid? Planning, Design, Logistics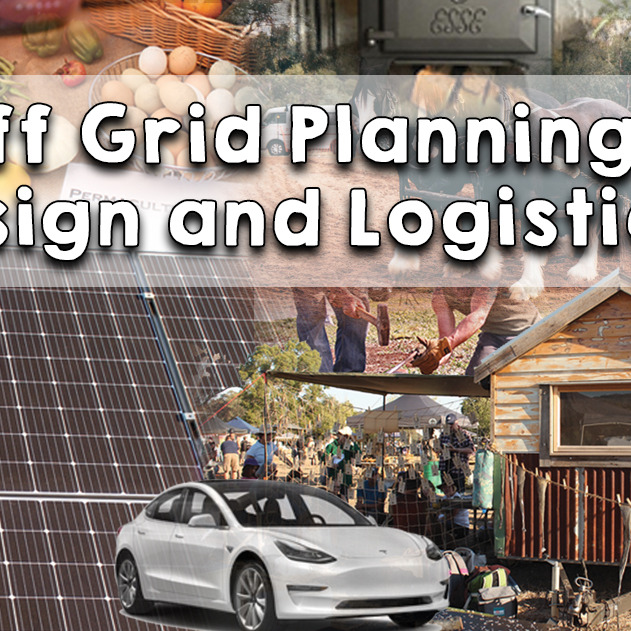 About
Many people dream of living off the grid; rent-free and independent but it takes more than just a stack of solar panels and a tiny house. Anyone interested in this lifestyle needs a plan that provides for all of the necessities of daily life that can keep them safe, comfortable, and in good stead with the neighbours.

If you have wanted to make the leap but aren't sure where to start, this seminar encompasses good planning, basic technology options, natural building options and clever design.
Recently presented as part of the 2022 National Sustainable Living Festival this is a 1.5 hour talk/creative workshop session so please bring a notepad/paper and pencils. (children welcome to sit an read/play/watch up the back) and be prepared to take some notes or get creative!
This workshop is tailored to your situation and you can ask any questions relating to your proposed build/site/tiny house or co-operative living scenario. You will leave feeling inspired to start your journey with necessary steps, stages and milestones to reach. No previous experience, knowledge or established property is necessary but bring your questions and a desire to engage with a new and exciting move towards greater self-sufficiency and leave confident that you're going down the right path.
Presenter: Dr. Rachel Goldlust is a recently completed Ph.D. Candidate in off-grid living, history, methodology, and motivation. Rachel also heads the group Earthship Australia and has been working, planning, teaching and researching sustainable off-grid building design for several years. She has also worked as a municipal town planner, a sustainability officer for moreland Council and taught sustainability and environmental education at CERES Environment Park.
Rachel is passionate about empowering people, especially women, to take more control over the way they want to live and accessing the right skills and information to do it safely, and with an eye to responsible stewardship and empowering community. With a wealth of experience and observation of what does and doesn't make a sound off-grid journey, Rachel brings sustainable living ideas to wider audiences through her work and writing.
Location
Off grid Living Festival - Eldorado, Vic