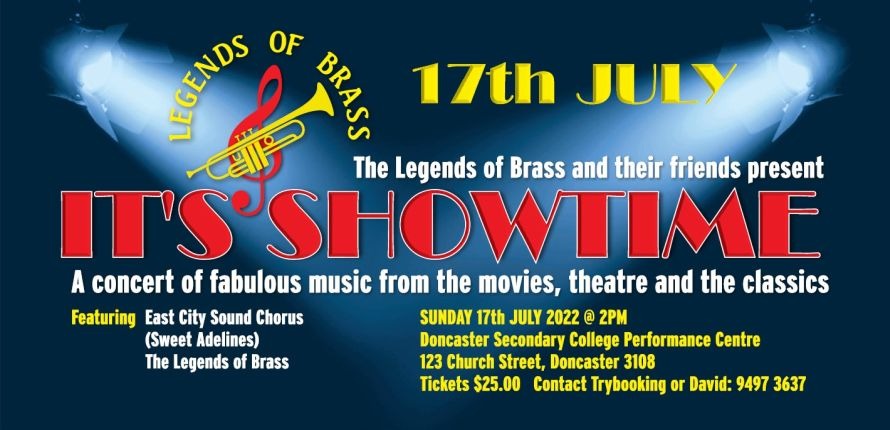 The Legends of Brass present "It's Showtime!"
A concert of fabulous music from the movies, theatre and the classics
Location
Doncaster Secondary College Performing Arts Centre
123 Church Street, Doncaster VIC 3108
It is recommended that masks are worn inside the theatre complex due to lack of space for social distancing.
If you are a close contact of someone with COVID you MUST wear a mask at all times by Law.
If you have any symptoms or test positive for COVID you MUST stay home.
Contact Details