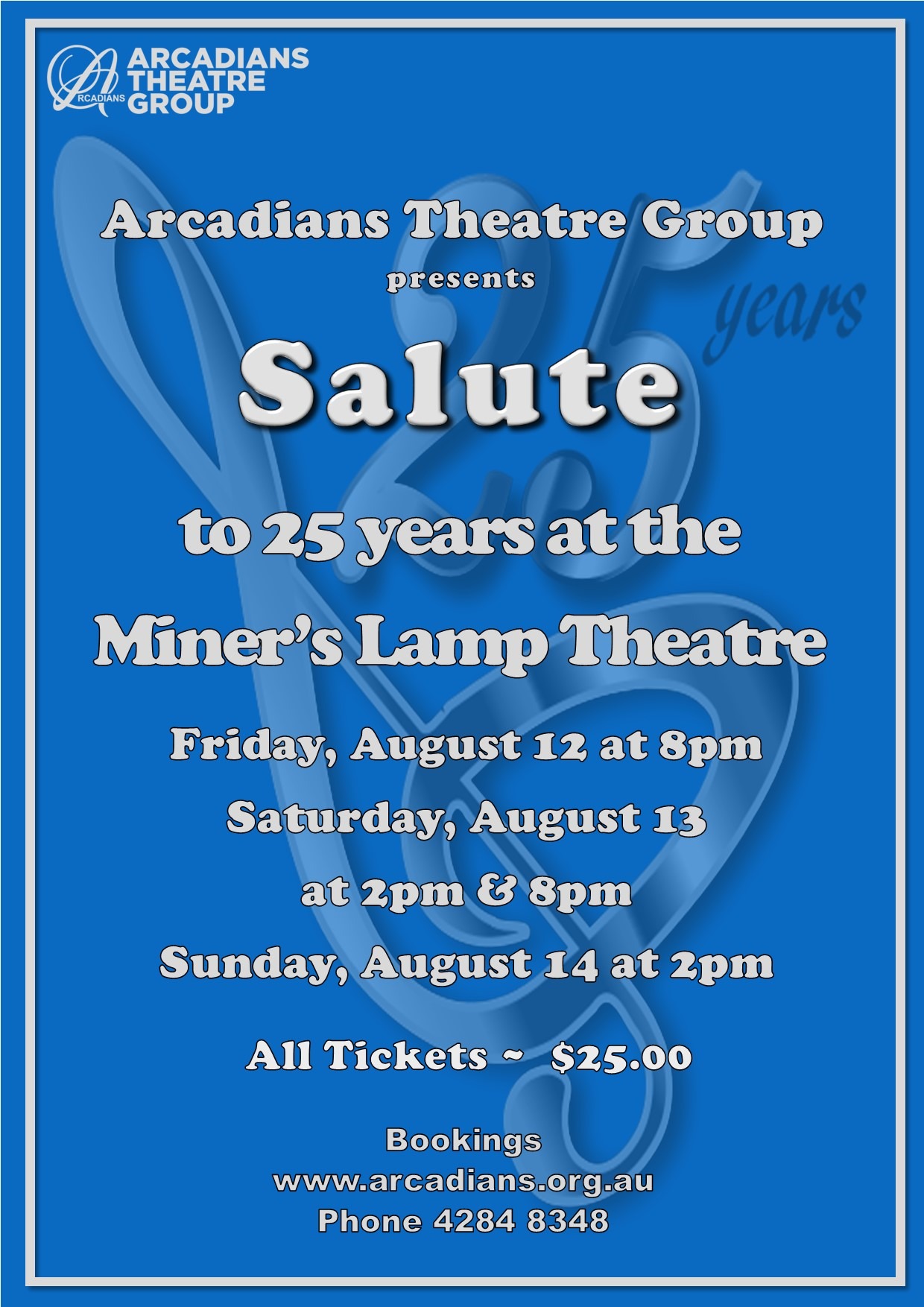 ARCADIANS THEATRE GROUP
ABN 40 001 519 035
(A Registered Charity in NSW)

If there are any problems or you require assistance
please contact the Arcadians Box Office on 42848348
"We are committed to delivering safe & enjoyable performing arts experiences. Arcadians Theatre Group are committed to following the regulations as set down by NSW Health from time to time which may change at short notice."
When you purchase a ticket, you are agreeing to our terms of entry and will abide by any instructions given to you by our Staff. The following is a list of actions we have put in place for your protection:
Early arrival in order to go through the necessary safety checks.
Hand sanitising stations throughout our venue.
Patrons should maintain appropriate physical distancing throughout the venue.
Follow any instructions given by our Front of House staff.
We prefer cashless sales
When you visit, it is really important that you are feeling well, and prepared to adhere to the safety practices of our venue. If you're unwell, please stay home and contact us (Ph: 4284 8348 or mob: 0447 848 348) about a refund or exchange options.

We appreciate your understanding as we work to keep everyone safe.
Contact Details
ARCADIANS THEATRE GROUP
ABN 40 001 519 035
(A Registered Charity in NSW)
If there are any problems or you require assistance
please contact the Arcadians Box Office on 42848348