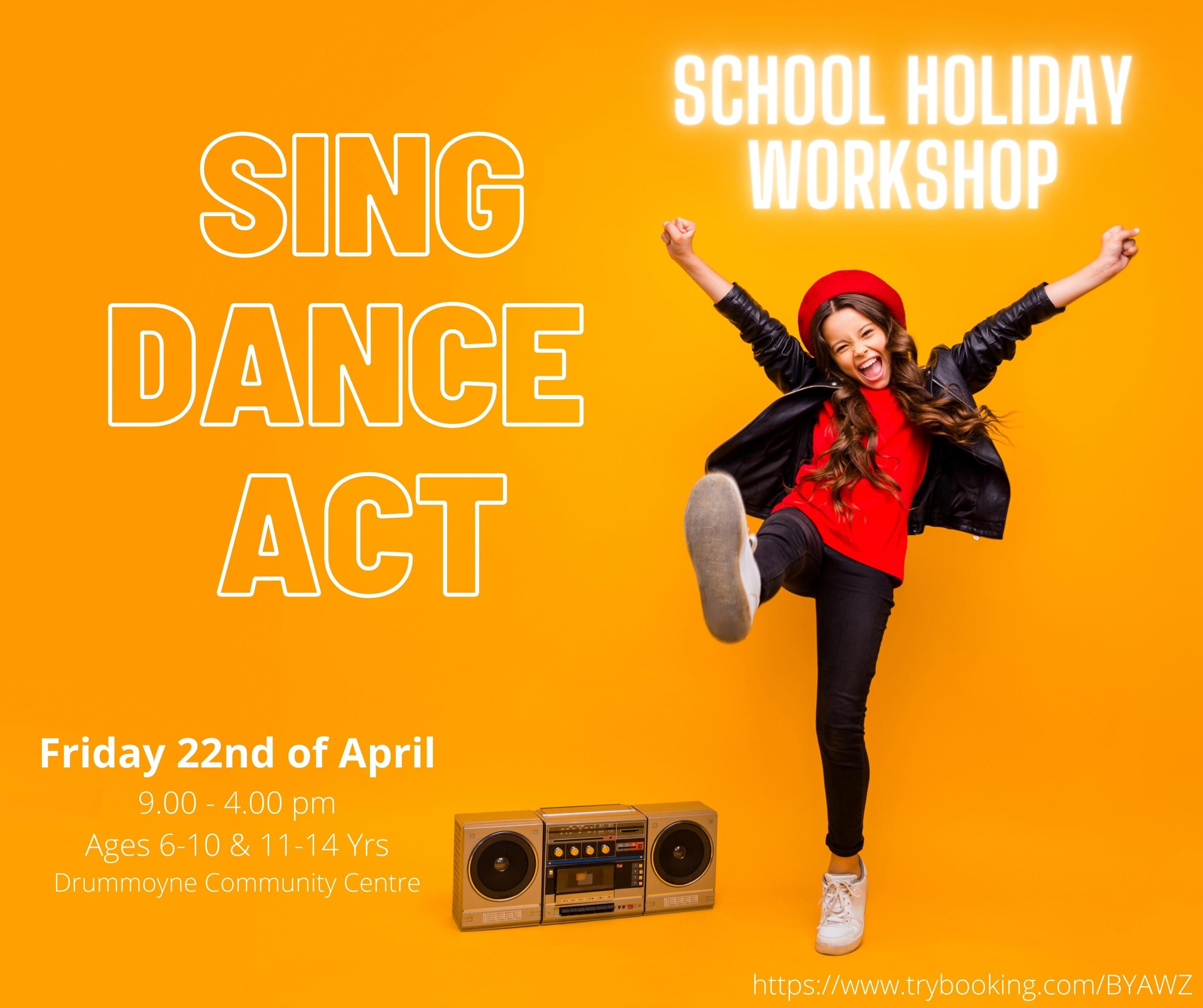 Working with experienced professionals, students will experience all the different aspects of singing, acting and dancing in this one day workshop. Children will be taught in a fun and dynamic environment
A small performance for parents & friends to enjoy will be shown in the afternoon.
Friday 22nd of April 2022 9:00 AM - 4:00 PM
Alana De Roma - Head Teacher
Singing/Acting/Musical Theatre
In show business, Alana De Roma is what we call a 'Triple Threat', A singer, dancer, and actress. She has been working in the industry for over 20 years, training at reputable schools including; The McDonald College School of Performing Arts, Brent Street Studios, Janice Breen and Screenwise.
In 1999, Alana starred in her first feature film 'Amy' at the tender age of seven. In her first major film role, Alana lit up the screen with her mature acting style and unique on-screen presence. Her strong passion for singing shone through, winning Best Actress awards in both Italy and Canada. She was also nominated in Australia's Top Ten Best Actress Awards at the People's Choice Awards, along with Nicole Kidman, Toni Collette and Rachel Griffiths.
With this experience and amazing vocal performances on-screen, Alana was offered a recording contract with Festival/Mushroom records and released the single 'Ain't no sunshine' and the soundtrack for the movie 'Amy'. Alana's individual style was recognised globally, and was contracted with Disney to record 'Part of your world' for the re-release of the worldwide hit, The Little Mermaid Movie.
Alana's passion for music also extends to musical theatre, with roles in productions over the years, such as Cameron Mackintosh's 'Oliver' scoring the role of 'Bet', Aladdin, and various variety shows overseas.
Alana has performed at many concerts and events throughout her career with the most amazing experience to date, singing alongside Michael Jackson at his Sydney Concert. Alana has also appeared on several television shows such as The Midday Show, The Aria Music Awards, the AFI Awards, Today Tonight, Saturday Disney, Carols in the Domain and Cheez TV, as well as, starring in several short films and multiple TV commercials airing on Australian TV.
In September 2014, Alana opened her singing studio, Alana De Roma Vocal Coaching, based in Drummoyne, Sydney. An instant hit with the locals, the studio continues to grow, with an emphasis placed on an energetic and fresh approach to learning how to sing, dance & act—today, called 'ADVC Performance Studio', Alana and her team run classes six days a week.
Zaniah Fae
Jazz/Funk/Hip Hop
Zaniah is a fierce performing artist from Wellington, New Zealand. Having trained at Te Auaha New Zealand Institute of Creativity and Ettingshausens Pro in Sydney she obtained a Diploma in New Zealand Dance and Elite Performance. Zaniah has worked with artists Ngaiire, Milan Ring and Ben Hazelwood. She has represented New Zealand on a world championship level multiple times, taking the stage as a finalist at the 2019 Hip Hop Unite World Championships. A proud pasifika artist, Zaniah is not to be missed!
Veronica Clavijo
Acting
Veronica is a performing artist and creative working and living in Sydney. She has most recently appeared in the P!nk and Keith Urban film clip for 'One Too Many', 'Face Up To The Sun' (Mike Williams) and played Lina Lamont in 'Singing In The Rain' (RMS).
Veronica has been cast in leading and featured roles in national and international television commercials including Tylenol (USA), Hyundai Kona, Commonwealth Bank and HCF. She recently starred in short films 'On Hold' (Evening Brie Productions), 'It's Not You' (Mel White AFTRS) and 'Traditur' (MA). In live theatre, she starred as Louise in 'Alison's House' (Depot Theatre), Tzeitel in 'Fiddler On The Roof' (RMS) and Woman in 'A Blobfish who knew how to dance Salsa' (Ayla Drama Group) for Sydney Fringe. She also assisted with the choreography for Bondi Theatre Company's 'Margaret Fulton: Queen of the Dessert'. Veronica has also featured in the TV Pilot project 'Me and You' (Ash Ricardo/Ian Meadows), was cast in the ensemble for 'Fame! The Musical' (Birdie Productions) and played Teena Gikas in 'Baraki 2010' (Take Away Theatre). She featured in Paper Moose's Gruen Pitch, 'Boycott The Royal Wedding', as well as their 'Simba Sleep' online videos for Domain.
Veronica completed a Cert IV in Performing Arts, Cert IV in Dance Teaching and Management and a Bachelor of Arts Degree majoring in Media and Philosophy. She is passionate about storytelling and hopes to inspire everyone to be brave enough to tell theirs.
Location
Drummoyne Community Centre
10 Cometrowe St,, Drummoyne NSW 2047
Contact Details
Conditions of Registration:

The workshop will only go ahead if 10 or more students are enrolled.
No refunds will be given if your child is unable to attend the workshop on the day.
Your place in the workshop is only secured once full payment is made online
Parents and students understand that no child can leave Drummoyne Community Centre for lunch. All students will need to bring a packed lunch/drink on the day.
Children are left in the care of ADVC Performance Studio and guest teachers for the duration of the workshop.
Parents MUST be available for drop off and pick up, at the allocated times.
No parent is allowed to watch the workshop.
Parents will only be invited to watch the performance at the end of the workshop.
Please note that any photographs/video recordings taken in the course of classes or performances may be used for publicity purposes
including the ADVC website/Facebook Page / Instagram Page.