Yellow Ladybugs ADHD and Autistic Minds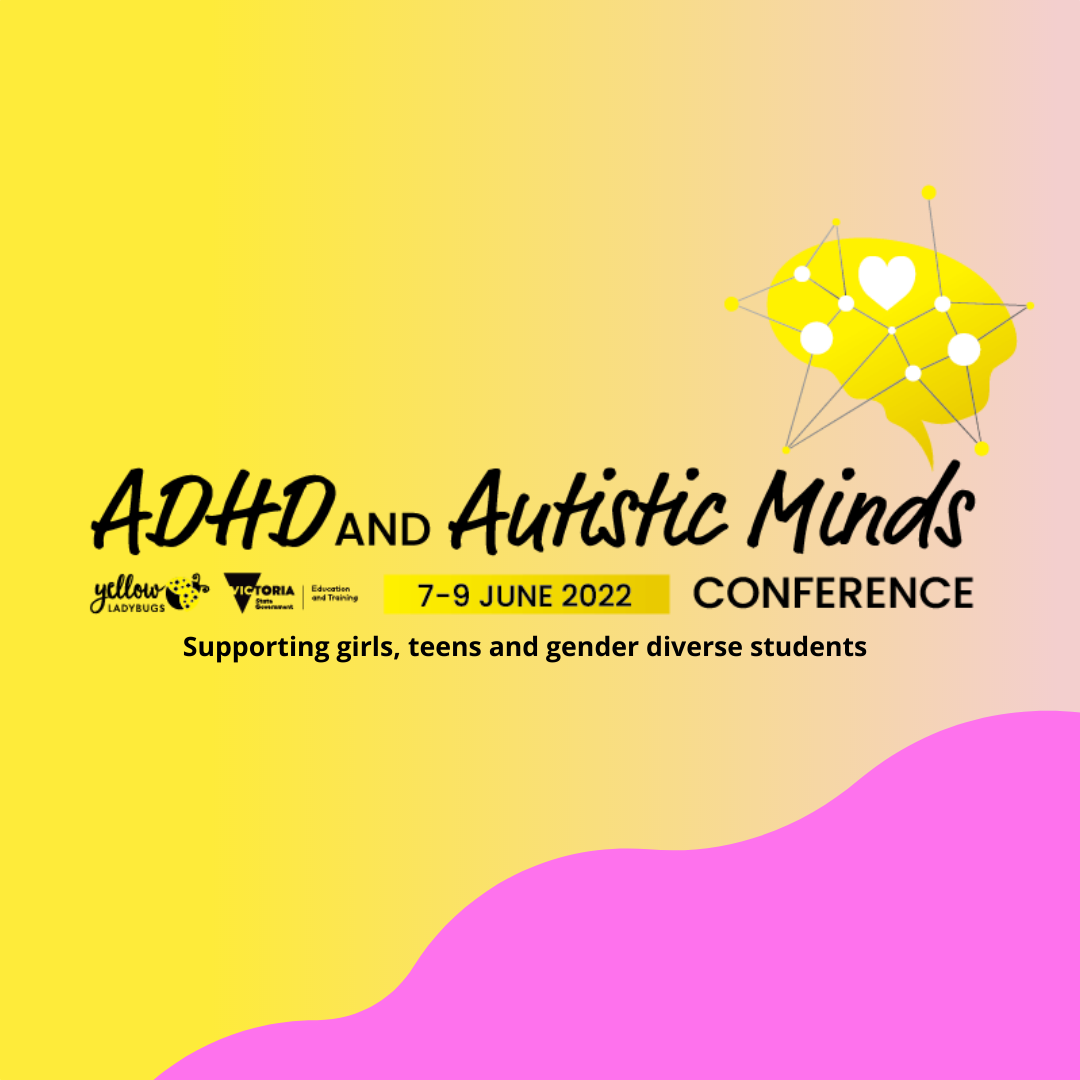 Back by popular demand, Yellow Ladybugs presents The ADHD and Autistic Minds conference, featuring autistic girls, women, gender diverse individuals and allies.
Presenters will share stories, insights and information regarding how to best support neurodivergent students.
Topics will cover understanding the brain, executive functioning and how best to support a positive self-image for neurodivergent young people.
The following themes will be discussed:
- Understanding the ADHD/Autistic mind, how different parts of the brain work - impulse control/working memory
- Neuro affirming ways to support students with executive functioning differences
- Supporting a positive identity and improving self-esteem
- What your students and children want you to know- from a neurodivergent individuals' perspective
- Supporting authentic social connections
And much much more…
This dynamic three-day conference will feature a hybrid mix of live-streamed and pre-recorded presentations you can watch in the comfort of your own home (with an option to also attend day 3 in Melbourne).
13 robust panel discussions featuring a diverse range of neurodivergent individuals and professionals

Over 12 individual presentations which will captivate, challenge and inspire
This is an autistic-led conference – with the majority of the speakers being neurodivergent/autistic.
This conference is sponsored by the Department of Education and Training Victoria.
DATE and TIME
Starts Tuesday 7 June 2022 9:00 AM and concludes Thursday 9 June 2022 3:30 PM (AEST)
Location
Three days online with option of attending day three live in Melbourne at Moonee Valley Racecourse, Moonee Ponds.
Do I need to be vaccinated to attend day 3 in Melbourne? At this point is it still mandated that hospitality and entertainment venues require patrons to provide proof of vaccination or medical exemption on arrival.
This may change at the time of the event, but whatever the government advice is at the time is what we follow.
Online event access details will be provided by the event organiser

Contact info@yellowladbugs.com.au