Death and impermanence day retreat online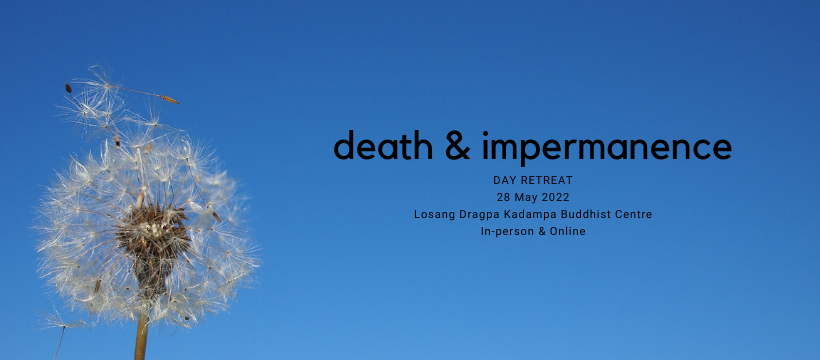 Meditation on death is the doorway to pure and powerful spiritual practice.
It liberates us from the worries and concerns of this life and it inspires us to make the most of every moment of our life in a meaningful way.
For those who possess death awareness, it is their wise spiritual guide.
On this day retreat, Resident Teacher, Kadam Mick Marcon will explain how to meditate on death and how to use death awareness to solve our daily problems and give energy to our spiritual practice.
Saturday 28 May 2022 9:30 AM - 4:30 PM (UTC+10)
Location
Online event access details will be provided by the event organiser

Contact Details