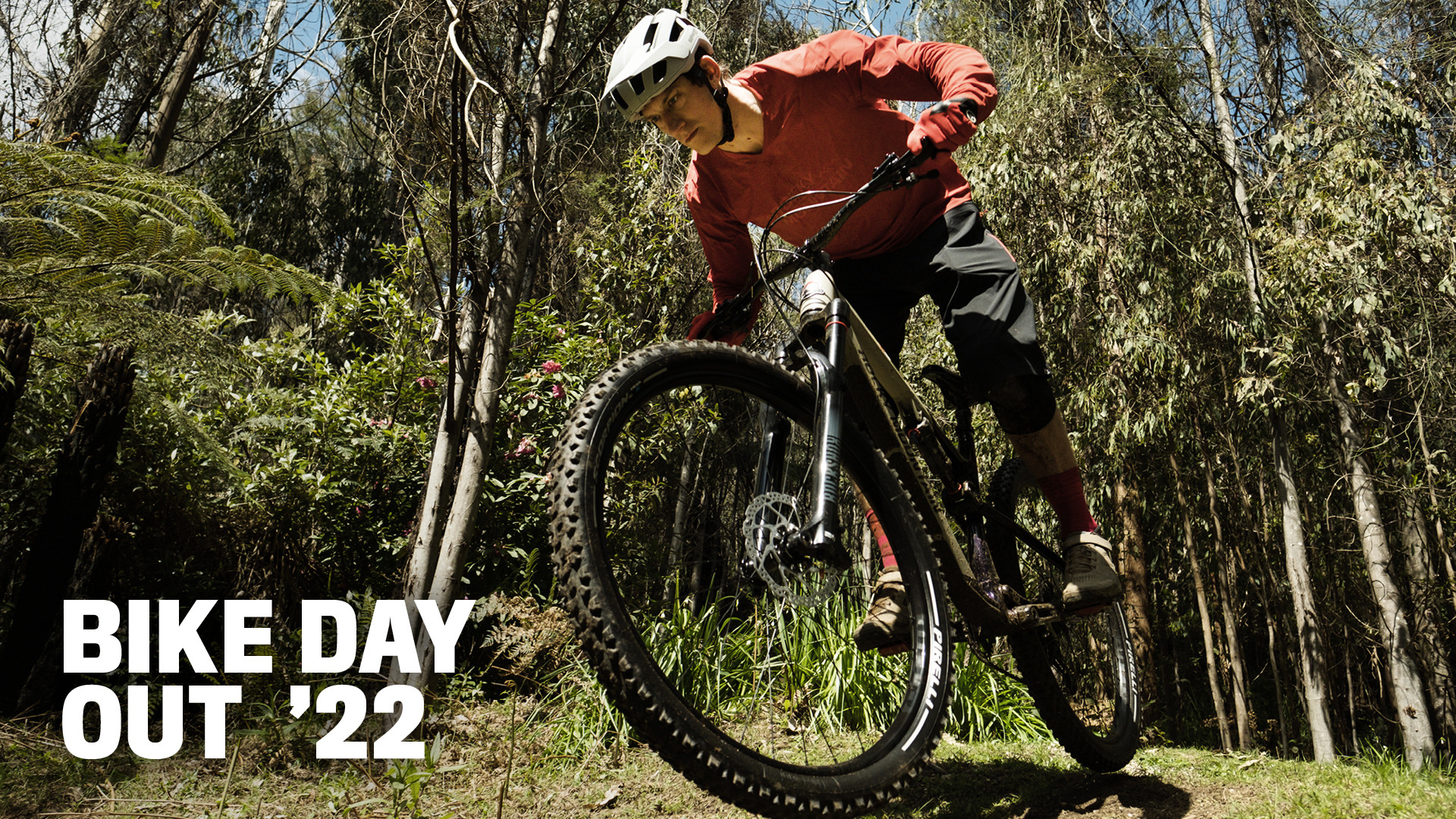 Celebrate with your friends and family at Lake Mountain with a big day of downhills, dirt and all things mountain biking. We will be going BIG with prizes on the trails, giveaways, brand stalls including 100% and Rocky Mountain, food, drinks and live music!
Cascades will be open and ready for those who are keen to take on the challenge, riding the trail to Marysville to then be shuttled back to the resort for an afternoon packed full of refreshments, sponsors and entertainment for everyone.
Bike Day Out is the perfect way to kick start the school holidays, bring the whole family along, for those not too keen on mountain biking we have adventurous walking trails, stunning views, the Tube Run that will send all ages screaming with excitement, as well as the bistro that will be open all day.
Tickets are on sale now, $45 for a multi shuttle pass, access to redeem prizes collected along the trail and the chance to win a mountain bike worth $4,000 from Bike Now*. When booking, you can select the event multi shuttle ticket for $45, with various times to choose from.
For those who have booked an afternoon shuttle time, simply drive to the top on the morning, complete the entire Cascades to the Lake Mountain Visitor Centre for the return shuttle, or we will pick you up at one of the several points along the trail once you've had enough. Riders who have selected a morning session, we encourage you to venture back up to the resort to enjoy all the afternoon's festivities.
The day will run as below:
9.00am – Start your Bike Day Out up at the Lake Mountain Resort, where there will be a BBQ breakfast and hot beverages on offer before hitting the trails. Once fuelled, riders will begin Cascades, climbing to the Summit to then descend to Snowy Hill or heading along the mixed flow Trigger Track to connect with Cascades at Snowy Hill.
From here, you will continue along Cascades to the best of your ability. We will have shuttles operating constantly throughout the day, once you have ridden till your leg's can't take you any further, choose from our multiple pick up points and discuss with our guest service staff and we will bring you back to the top.
Included in the $45 ticket is a multi shuttle pass, therefore you can access the shuttle service as many times as you need, allowing you to complete your favourite section multiple times such as Arnold Gap to the Gate, or the Gate to Marysville.
Make sure to keep your eyes peeled for golden tickets, collecting one per rider along the trail that can be exchanged for prizes and giveaways once you have returned to the top of the mountain in the afternoon.
9.00am-12.00pm- Families of riders taking on Cascades or those who are visiting Lake Mountain during the school holidays, come and chat to our friendly guest services team for more information on our walking trails and which ones would best suit your abilities, if you would like a ride down the Tube Run or if you have brought your own bikes up and are needing some clarity on our various home riding trails.
Lake Mountain Resort is surrounded by a beautiful environment that can offer endless fun and adventure for the whole family!
12.00pm – Riders who have completed Cascades will be returned via shuttles to the top of the mountain, joining friends and family for the afternoon's festivities. There will be prize giveaways, brand stalls with their latest gear, refreshments and live music, creating the perfect atmosphere to reminisce the day, relax with friends old and new and plan the next riding adventure!
2.30pm- late- Live music will kick off mid afternoon until 6pm.
4.30-5.00pm- Prize packs will be drawn for those who were lucky enough to have found a golden ticket along the trail and also goodie bags for riders who happen to be in the right place at the right time...
Thanks to Bike Now there will be a $4,000 Rocky Mountain Element A10 mountain bike to give away, all you have to do is sign up to the Bike Now rewards program and that bike could be yours.
5.00pm onwards- Immerse yourself with what the evening has to offer; live music, drinks and pizzas on the balcony, while watching the sunset on the mountain.
In need of a hire bike?
Not to worry, we have Hardtail bikes for hire available at $50/day used on the home trails only. This must be booked ahead of time to ensure you get a hire bike for the day.
If you're after something more serious for the Cascades Trail get in contact with us, we have a limited selection of Rocky Mountain dual suspension and e-bikes available for hire.
*Sign up to Bike Now Reward program for a chance to win the Rocky Mountain bike.
If riders are using the shuttle – please be aware –
**Updated requirements & regulations as of November 18th 2021**
All passengers over the age of 12 years are required to show evidence of being fully vaccinated (or have an approved exemption) prior to departure during the check in process.
*Information on what fully vaccinated means and how the vaccination status work, visit: https://www.coronavirus.vic.gov.au/how-we-live-vaccination-status
All passengers over the age of 12 years must also wear a fitted face mask while travelling in the shuttle.
*For more information on the regulations and requirements for the shuttle service, visit: https://transportsafety.vic.gov.au/bus-safety/newsroom/bus-industry-covid
Please phone the Visitor Centre at (03) 5957 7209 with any questions or enquiries
Location
Lake Mountain Alpine Resort Village
1071 Lake Mountain Road, Marysville VIC 3779
Contact Details