TERM 2, ELITE Ballet & Dance Technique Courses 2022
2022 Technique Enrichment Courses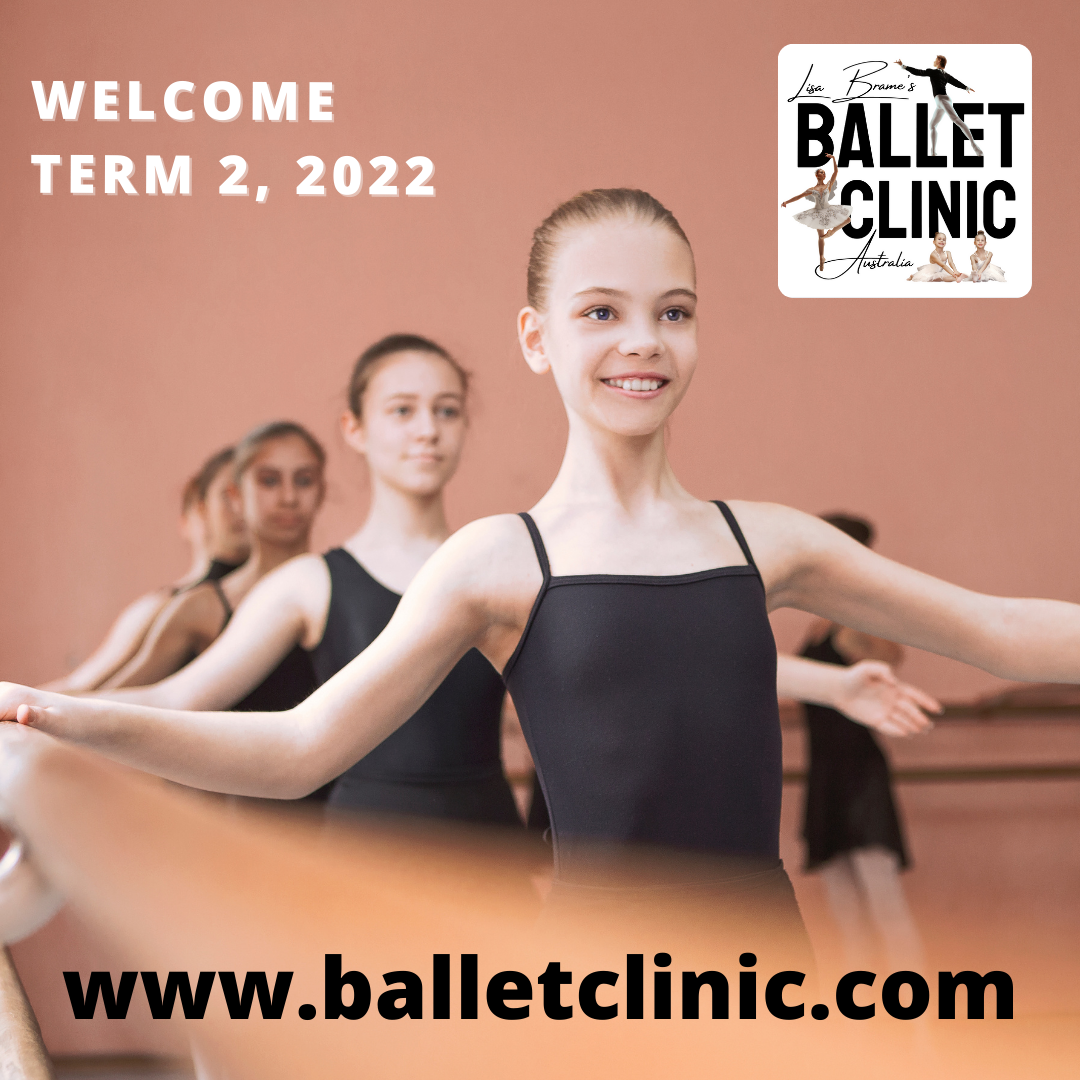 Ballet Clinic of Australia is for everyone! Each clinic/course is loaded with technique training for the dancer who wants to level-up their training, especially in the fundamental and extremely important foundation of Ballet! Our students are from dance studios, academies, and centres all over South Australia and Australia, via ZOOM* Ms LIsa is the main instructor and courses are designed and assessed to promote individual growth and to teach with growth mindset principles for maximum results.
Thank you to the many home studios from: SA, NSW, TAS, VIC, and ACT Australia, who have supported their dancers in increasing their technique and performance ability and quality through www.BalletClinic.com in person with Ms. Lisa and her outstanding Faculty or via distance training with ZOOM platform.
Thank you for allowing your dancers to grow outside of the box with us! South Australian home schools: Generation Dance, Total Image Dance Company (TIDC_PAC), Pavlova Classical Ballet Academy, Le Dance, Terry Simpson Ballet, Cheryl Bradley Studios, Dance with Leah (DWL), L&L Studios, GWB Studios, and many local Calisthenic programs.
Ballet Clinic of Australia Divisions:
TINY (6/7 and under)
PRE-JUNIOR (7-11 years)
JUNIOR (10/11-13 years)
SENIOR & PRE-PRO (13+ years)
Ballet Clinic of Australia Divisions:
All prices are on the following page when you select 'Book In'
Discount codes are as follows:
30% Off Promotion Zoom Clinic, code is: ZOOMBALLET (avaiable for ALL courses)
40% Off Promotion Drive from Victor Harbor, or >1.5hr away!, code is: GAS MONEY (avaiable only for the Sunday Ballet Clinic)
No discounts for Private Lessons or any other combination of selected offerings, as courses are small teacher to student ratio and private lesson times and Ms Lisa Coaching are also in limited quantity.
If you have a won a scholarship from AUS Grand Prix, etc, please email lbballetclinicsa@gmail.com for your special custom code.
🗓Session Dates
Weekday 9-week Program
BONUS Dance Tech & Elite Ballet Clinic Weeks ON:
May 2nd, 2022 - July 4th, 2022
(Monday, June 13th is a Public Holiday so NO class. Monday July 4th, 2022 is the last day of classes for Term 2)
Location
Shepherds Hill Road, South Australia, 5050