2022 Fathers' Dinner and Rowing Cocktails on the Creek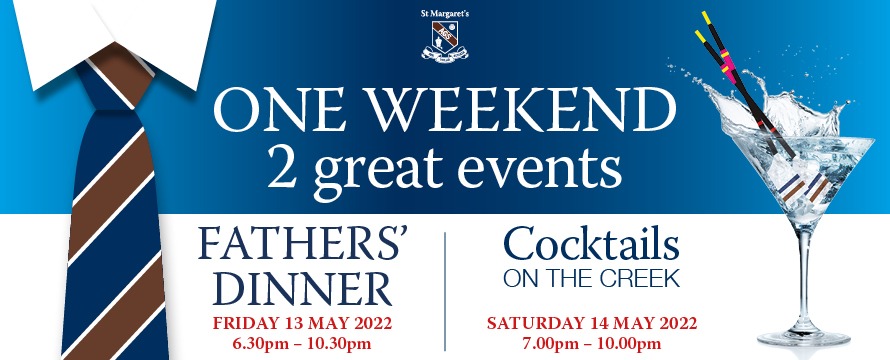 The St Margaret's Parents and Friends Association invites the St Margaret's community to the Fathers' Dinner and a night of Cocktails on the Creek.

The events provide parents, past students and friends of the school with an opportunity to come together, celebrate and raise important funds for the benefit of our students, both current and future.

Tickets will be sold individually, with a discount offered to those who purchase tickets to both events.
EVENT DATE &

LOCATION
P&F Association Fathers' Dinner
Friday 13 May
6.30pm to 10.30pm
Queensland Cricketers Club, 411 Vulture St, East Brisbane
Rowing Support Group 'Cocktails on the Creek'
Saturday 14 May
7.00pm to 10.00pm
St Margaret's Boat Shed, Sandgate Road, Albion
CONTACT DETAILS