Perth Rotary Lunch | Suzanne John | Investigative Journalism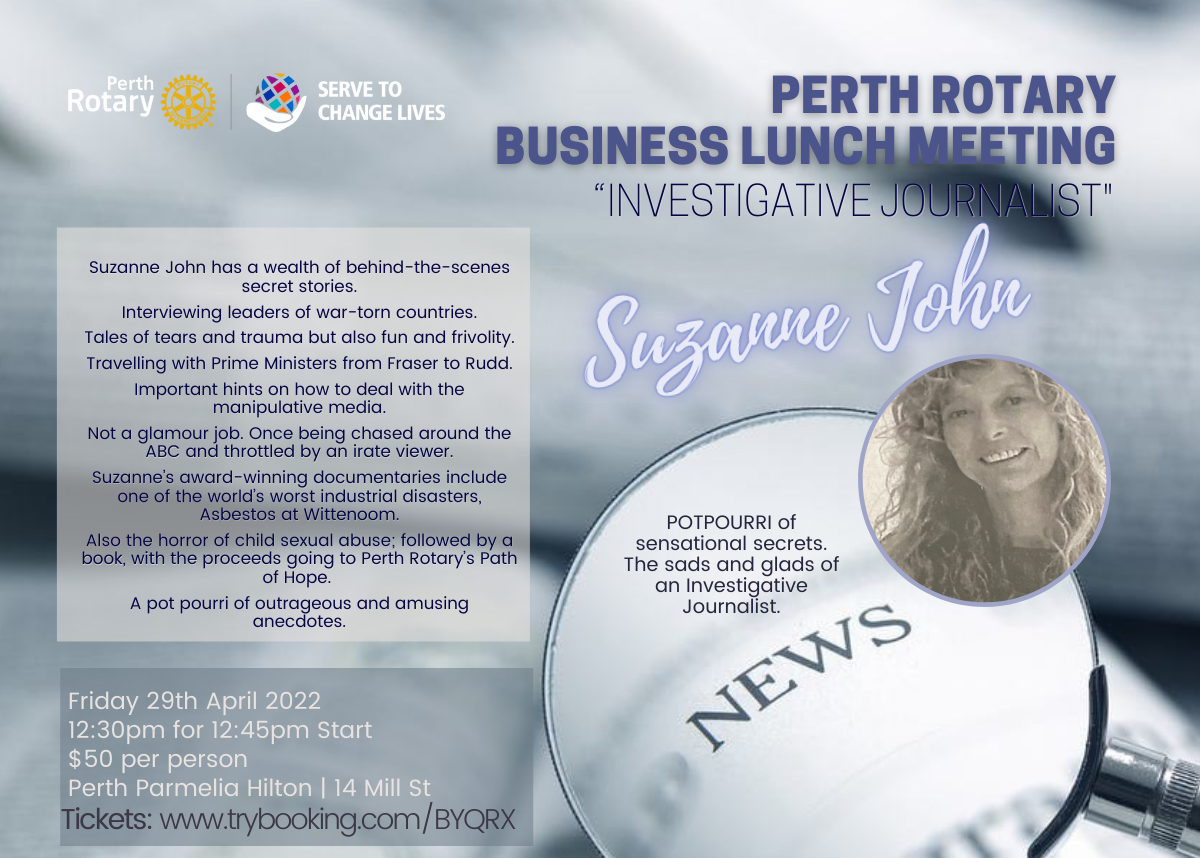 Join us at the Parmelia Hilton Hotel for Suzanne John:
POTPOURRI of sensational secrets.
The sads and glads of an Investigative Journalist.
Suzanne John has a wealth of behind-the-scenes secret stories.
Interviewing leaders of war-torn countries.
Tales of tears and trauma but also fun and frivolity.
Travelling with Prime Ministers from Fraser to Rudd.
And more.
A pot pourri of outrageous and amusing anecdotes.
Location
Parmelia Hilton Hotel
Mill Street, PERTH WA 6000
Contact Details