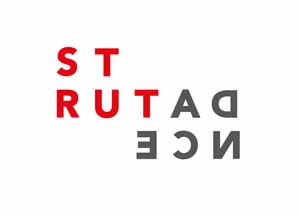 Short Cuts : 19-21 May, 2022
Studio 3, King Street Arts Centre
STRUT's studio season of new short works by independent dance artists.
STRUT Dance presents its signature season of diverse new shorts and works in progress from WA choreographers. From established artists to new graduates, from dynamic solos to interactive film and ensemble choreography, Short Cuts is a snapshot of the variety of contemporary dance happening here in WA.

12 new works across 2 programs, 6 performances and 3 nights.
Thur 19 May – Sat 21 May
Studio 3, King Street Arts Centre

Tickets
$30 - Standard
$25 - 2022 Strut Dance Member
$25 - Concession (Proof of concession will be asked upon entry)

Program A
Giorgia Schijf & Minni Karamfiles, Jessica Pettitt & Nadia Priolo, Cameron Lansdown-Goodman & Samantha Crameri-Miller, Jo Omodei, Sofie Burgoyne, Talitha Maslin.
Performance times:
Thursday 19 May @ 6.30pm
Friday 20 May @ 8.00pm
Saturday 21 May @ 6.30pm

Program B
Brent Rollins, Xin Ong, Aimee Sadler, Tessa Redman, Sally Richardson (film), Helen Duncan.
Performance times:
Thursday 19 May @ 8.00pm
Friday 20 May @ 6.30pm
Saturday 21 May @ 8.00pm
Please Note:
Performances may contain nudity and strobe lighting effects.
Details for each individual ticket holder will be requested during the booking process for contact tracing purposes.
For more information email STRUT Dance or call 9321 4066
General Terms and Conditions

The following conditions are both of sale and conditions of attendance at the event:
- No refund or exchange on any ticket except as required by law and as otherwise specified by the seller.
- The right is reserved to add, withdraw, reschedule or substitute artists and/or vary advertised programs, prices, venues, and capacity.
- Late arrival may result in non-admittance until a suitable break in the performance.
- Photography, audio and video recording are not permitted. The right is reserved to broadcast or telecast any event.
- It may be a condition of entry to individual events that a search of person and/or their possessions will be required at the time of the entry.
- Tickets may not, without the prior written consent of the seller, be resold or offered for resale.
- From 29 April 2022, attendees are no longer required to show proof of vacination for COVID-19.
- The wearing of face masks is encouraged, but this is not a requirement.