Prajnaparamita Empowerment and day retreat: Live streamed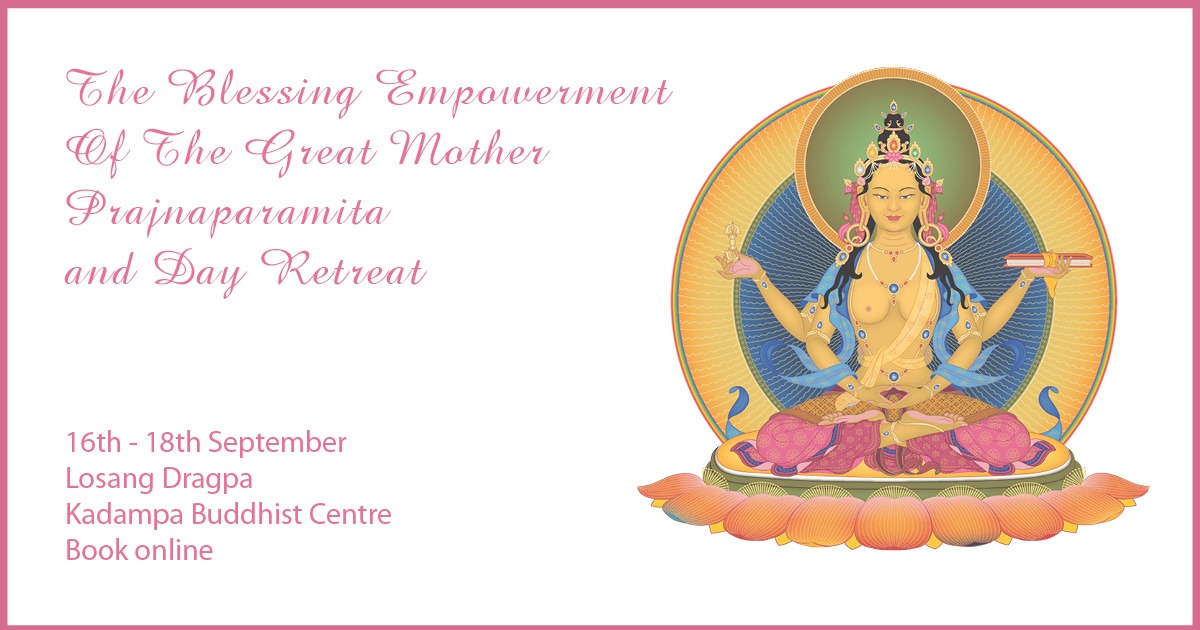 An empowerment is a beautiful guided meditation through which we receive the blessings of a particular enlightened being.
Great Mother Prajnaparamita is a female Buddha who is the manifestation of Buddha's perfection of wisdom. By relying upon her, she will help us to overcome outer and inner obstacles, and will bestow upon us the realization of the higher perfection of wisdom, the essence of enlightenment.
Friday 16 September 2022 7:00 PM - Sunday 18 September 2022 4:30 PM (UTC+10)
Location
Losang Dragpa Kadampa Buddhist Centre
36 Texas Street , Mayfield NSW 2304
Contact Details