QSIC - Roaring 20's Trivia Fundraiser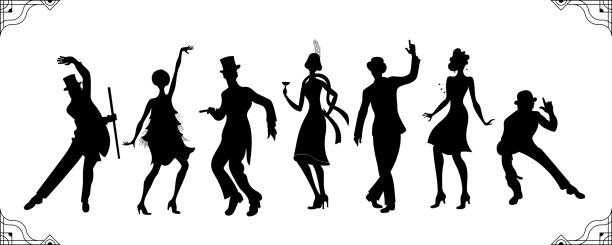 The Queensland Synchronized Iceskating Club Inc. is holding its 2022 'Roaring 20's' Trivia Fundraiser on 2nd July 2022.
Come as a Flapper, or come as you are, dress as a Gangster or silent screen star; It's going to be fun - no matter the dress.
Dress up your table early, using themes to delight. Competition will be high, be prepared for a (fun) fight.
Be prepared for a night of fun and entertainment. Come dressed to impress in your best 1920's fashion. Dine, drink, and immerse yourself in the Roaring 20's at this signature event to help raise funds for the Queensland Synchronized Iceskating Club.
Meal options are available for purchase before and during the event at the Sherwood Services Club*. Cash bar available on the night. Contact the Sherwood Services Club Inc. on (07) 3379 8555 for further information, or to arrange special dietary requirements. A bar menu will available during the event time from 6.30pm.
Limited tables - Be quick!
Ticket prices: $20 per ticket, or $160 for a table of 8.For health and safety purposes, please note that this event is limited to guests 12 years of age and over.
Al

l money raised will directly support the Queensland Synchronized Iceskating Club Inc. and its teams for the 2022-2023 season.
Queensland Synchronized Iceskating Club wishes to thank its sponsors and partners for their support of this event.
For event enquiries, please call Julieann on 0417 602 800. Sponsorship opportunities available, and donations and raffle items graciously accepted.
Saturday 2
nd
July 2022
Trivia starts @ 7.30pm sharp
Doors open @ 6.30pm for team table decorating and food orders.
Location
Westside HQ (formerly Sherwood Services Club)
1 Clewley Street, Sherwood Qld 4075
*All patrons to Sherwood Services Club Inc. are required to meet terms of entry. A small cost may be incurred as part of this entry requirement. Please refer to Sherwood Services Club Inc.'s terms and conditions of entry.
In accordance with the Sherwood Services Club's rules and regulations, minors are not permitted in the identified restricted areas on the premises.