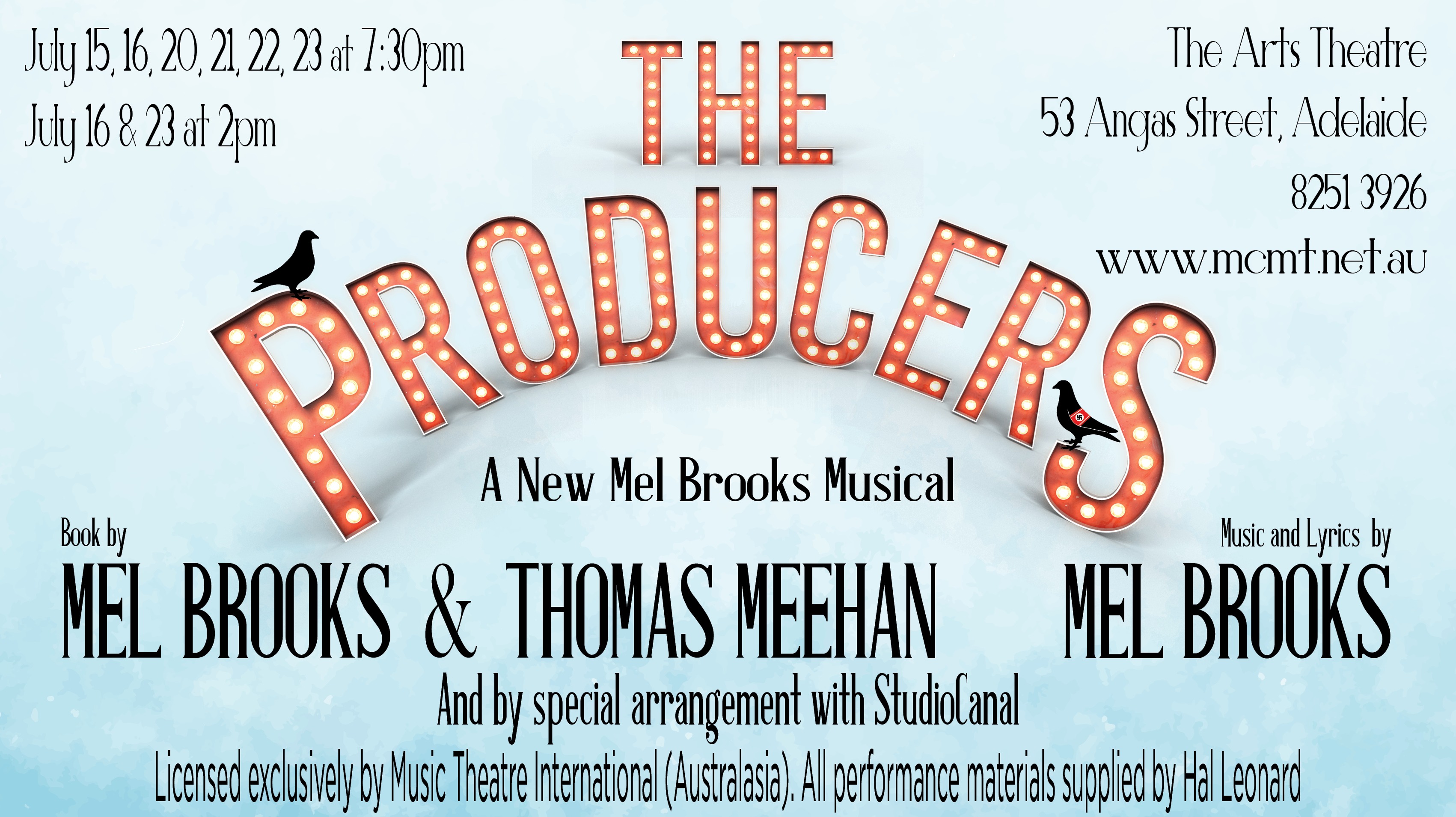 The Producers

- A Mel Brooks Musical
Show synopsis
Bialystock & Bloom!

The plot is simple: a down-on-his luck, fading Broadway producer and his shy, mild-mannered accountant come up with a scheme to produce the most notorious flop in history (the gloriously offensive, "Springtime for Hitler"), thereby bilking their backers (all "little old ladies") out of millions of dollars. Only one thing goes wrong... the show is a wild success!
A note from Marie Clark Musical Theatre (MCMT)
Adelaide, we're back! After last year's state-wide lockdown in July forced our 2021 season of 'The Producers' to close after just three wonderful performances, we are bringing the show back for a second go... whether you saw it last year, or had tickets but missed out, OR just now finding out about the show, you'll definitely want a ticket to our return season! Strictly limited season, 8 shows only.
Venue
The Arts Theatre*
53 Angas Street
Adelaide South Australia 5000
2022 Performance Times
:
15–16 July & 20 –23 July at 7:30pm
16 July & 23 July at 2pm (Saturday matinees)
Ticket Pricing
Adults - $38
Concession - $33
Groups of 10 or more - $30
A 50c ticket fee applies to each ticket booked on TryBooking.
Contact Details
MCMT Box Office: 8251 3926
Email: tickets@marieclark.asn.au
Get directions