Building the Church We Need Webinar Series (SOLD OUT)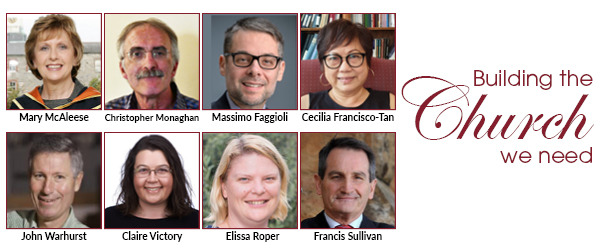 About
In this its 50th year of Theological Education, Yarra Theological Union – along with Garratt Publishing and the Australasian Catholic Coalition For Church Reform – invites you to a series of ground-breaking, crucial seminars as we journey to the second (and final) assembly of the Australian Plenary Council, and prepare for the Synod on Synodality.

Join us over four Monday evenings in May as we focus on synodality, governance and leadership of the Church in the context of Church renewal.
For more information on the speakers and sessions click here
When
Every Monday from 2 May until 23 May at 7.30pm (AEST) via Zoom
Tickets
$22 inc GST (this provides access to all 4 sessions)

Please select Monday 2nd May on the side panel to purchase tickets for all four sessions.
If you have any problems purchasing tickets please refer to our step-by-step guide - click here for instructions
Location
Online event access details will be provided by the event organiser