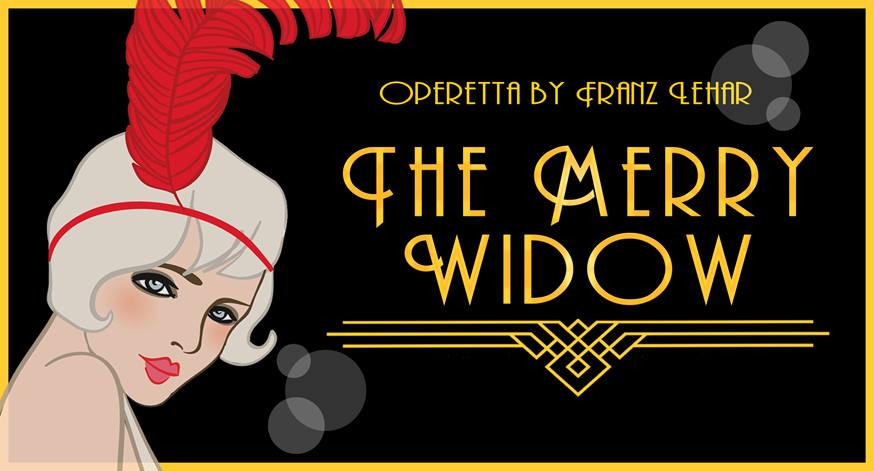 About
Production
The Maleny Singers are bringing back Franz Lehar's timeless classic, The Merry Widow, with four performances over the middle two weekends of June at the Maleny Community Centre. The story is centred around a financial crisis in the fictional state of Pontevedro. Unless the newly-widowed Anna Glavari marries a Pontevedrian, the state will be plunged into bankruptcy.
Viera Keogh sings the widow, a role such Australian luminaries as Joan Sutherland, June Bronhill and Yvonne Kenny played many times. Viera is joined by Rod Johnson, singing the playboy Count Danilo, Ian McMaster as Baron Zeta, the Pontevedrian Ambassador in Paris, Evalee Sharples as the Baroness, and Ian Rix as Njegus, the Embassy Secretary.
With a witty libretto and stunning music brought back to prominence by Andre Rieu, you'll be swept along as the plot unfolds. Will Danilo declare his love for Anna and save Pontevedro? Or will the Frenchman, Camille, played by Colin Dunn, win the day, and condemn the state to financial ruin?
Directed and conducted by Margaret Taylor, the Singers are accompanied by a 25-piece orchestra and joined by dancers as the party scales new heights in this spectacular production.
Location
Get directions
Maleny Community Centre
23 Maple Street, Maleny Queensland 4552