FCA VIC Breakfast: Creating a Culture of Innovation

As a result of COVID-19 and lockdowns, franchise systems have become more robust, agile and innovative than ever before. In many cases, they are stronger and ready to handle anything the pandemic or changing economy can throw at them.
Brands have had to be flexible and innovative in how they manage their people, how they engage with their customers, how they sell their products and services, and how they partner with their franchisees, and even their business model or system.
Join our industry experts for an interactive workshop on best practice industry tips on innovation and technology adoption to future proof your business.
About the Speakers
MC - Bruce McFarlane, CEO, The BlueRock Group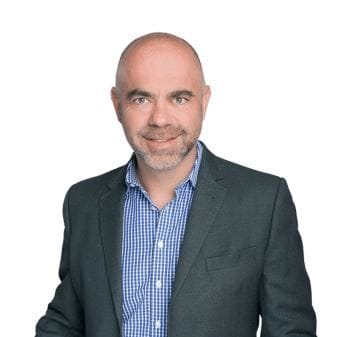 Bruce is the Chief Executive Officer of the BlueRock Group, a multi-disciplinary entrepreneurial advisory firm that helps people to operate and grow successful businesses and achieve their personal goals. Bruce is also Managing Director of BlueRock Law and leader of the firm's M&A team and Franchising, Retail & Distribution team. He has over twenty years experience advising franchisors and other businesses on commercial issues.
Supporting the franchise sector is important to Bruce, he has been an elected member of the Victorian State Chapter Committee of the Franchise Council of Australia for over 10 years.
Bruce is a director of Everything is Awesome Limited, as investment company that has interests in hospitality, retail, technology, professional services, property consultancy and contract management businesses. Bruce is also a director of ORDER esports Limited and BDC Partners, a retail and franchising advisor business.
Grant Lee, Chief Executive Officer, Concept Eight
Grant is the CEO of Concept Eight, a national QSR franchisor established in 1996 with 140 franchisees. Thier brands include; Noodle Box, Wok in a Box, Pattysmiths Burgers, Supreme Leader Chicken, Alabama Chicken & Wings and Double Dragon Dumplings.
Grant has held GM positions in several ASX Listed Companies. He also understands the challenges of owing a small business having owned an advertising agency and online shopping site for 14 years.
He has extensive franchising and retail experience consulting to; Bob Jane T-Marts, Hungry Jacks, Amcal and Guardian Chemists, Commander Dealers, Holden Dealers, Myer, Coles, Hocking Stuart, and Tabcorp.

Mark Hogan, Chief Financial Officer, Carpet Court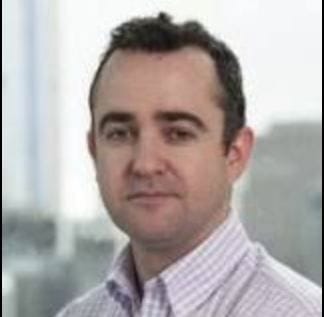 Mark is the Chief Financial Officer of Carpet Court Australia Limited. Australia's largest flooring retailer with >200 stores across Australia. Mark has held senior finance roles across Logistics and retail businesses after starting his career with Deloitte. In all his roles his focus has been leveraging technology for innovation and efficiency.
Lawrence Pelletier, Sales & Marketing Director, Redcat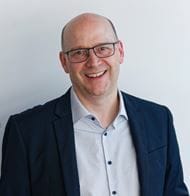 Lawrence is the Sales & Marketing Director of Redcat, the IT Platform for Hospitality businesses. Redcat specialise in QSR & multi-site Hospitality operators, providing loyalty, POS, Apps, and innovative Delivery automation to the likes of Noodle Box, Nando's, Grill'd, Retail Zoo, Schnitz and Chatime.
Lawrence spent his early years in Canada managing his family's supermarkets, later combining this Retail Operations experience with his love of technology to work in Retail & Hospitality Technology with the likes of Nielsen, Fujitsu, Logica, and Capgemini. His global experience ranges from Canada to Australia and the Asia Pacific region, where he was based in Hong Kong and held responsibility for customers in 12 countries.
Lawrence's passion for effective technology solutions is evident in his work at Redcat, bringing customers and technology together to discover innovative solutions to their business problems.

Inbal Rodnay Steinberg MAICD, Business Transformation Manager, BlueRock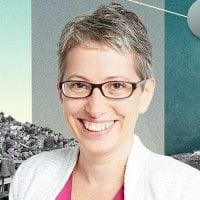 A technology strategist, now with the capacity to give back.

Inbal comes into businesses to create and execute a technology strategy in support of their business growth.
Technology strategy covers areas such as operational efficiency, cybersecurity, and differentiation through tech.

To give back, Inbal acts as a company director, bringing technology governance to the board.

Inbal also speak at conferences and write about technology, because she believe that knowledge is empowering and she want to spread the love.


Session Time

Location
Kooyong Lawn Tennis Club
489 Glenferrie Road, Kooyong VIC 3144
Cost
Members: $65 inc. GST
Non-Members: $120 inc. GST