Albury Chamber Music Festival (SOLD OUT)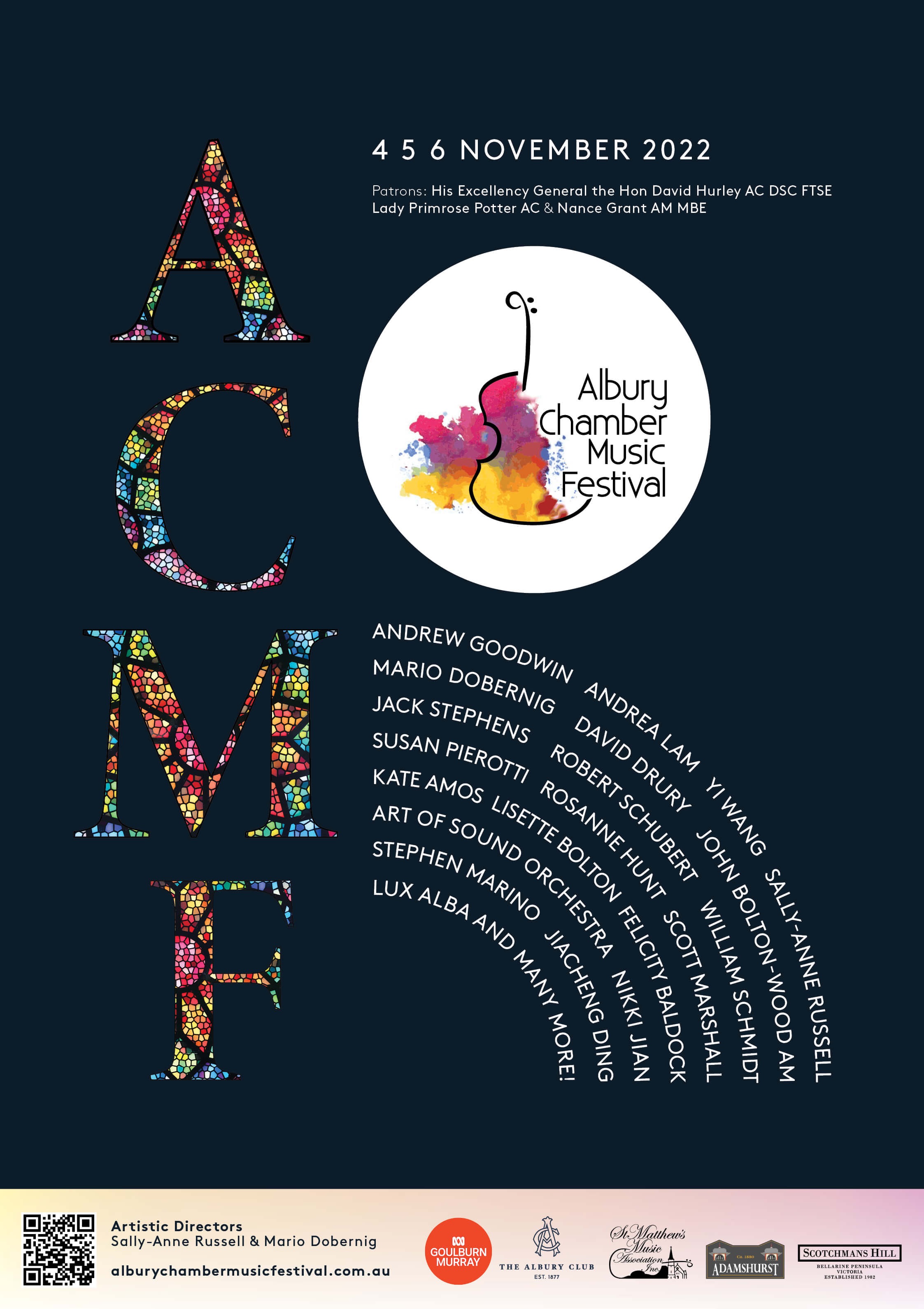 About
BREAKING NEWS: Due to popular demand, we are excited to offer a second series of identical concerts (session 2) during the same weekend, 4-6 November 2022. To view session times, visit www.alburychambermusicfestival.com.au and select ACMF Program 2022 Session 2. Session 1 (tickets booked before 13 June 2022) will run concurrently or at different times to Session 2 and is currently sold out.
Welcome!
We are thrilled to present the Albury Chamber Music Festival 2022, entitled 'The Year of the Voice". From 4-6 November, Albury will be transformed into Australia's classical musical capital. Your three-day festival pass will give exclusive access to 10 extraordinary concerts and also include a delicious three-course dinner (plus a complimentary drink on arrival) as part of our Gala celebrations.
Come and experience a unique festival of exceptional music-making in our beautiful locations: the intriguing ballroom at Adamshurst, the iconic St. Matthew's Anglican Church, and the exclusive Albury Club. Please join us for this exciting event and hear some of Australia's finest music-makers including Andrew Goodwin, Sally-Anne Russell, Andrea Lam, Yi Wang, David Drury, Mario Dobernig and John Bolton-Wood.
For a comprehensive listing of all concerts and artists, please visit our webpage www.alburychambermusicfestival.com.au
Please note: Festival Passes are non-refundable.
Location
St Matthew's Anglican Church:
516 Kiewa St, Albury NSW 2640
Adamshurst 603 David St, Albury NSW 2604
The Albury Club:
519 Kiewa St, Albury NSW 2640