Factory Espresso Comedy with Claire Hooper and Lizzy Hoo (SOLD OUT)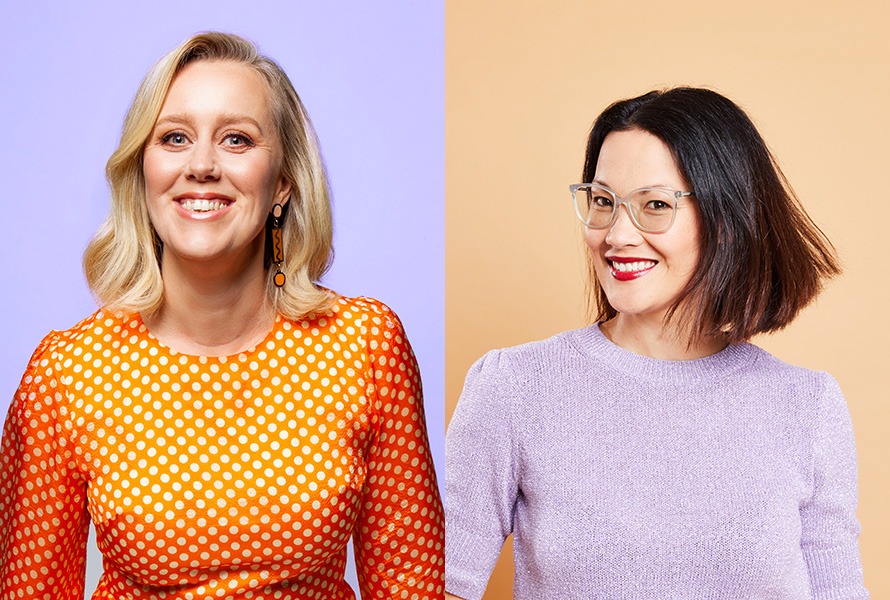 Comedy Nights are Back, and we could not be happier.
Claire Hooper started on the stage – crafting engaging, innovative live shows that blended stand-up, theatre and some hammer dancing.
For four years Claire shared a set with Paul McDermott and Mikey Robbins on the iconic comedy show Good News Week as a team captain. Over the last decade, Claire has been captivating audiences and touring brilliant solo shows across the country to critical acclaim.
In 2015 Claire scored her dream job, as co-host of The Great Australian Bake Off for Foxtel's LifeStyle Channel alongside the seriously funny Mel Buttle, as well as judges Maggie Beer and Matt Moran and their fourth season aired in 2019. This theme carried through to Claire's brilliant solo show "Biscuits" which she performed to audiences at Adelaide Fringe 2020.
Claire has hit 2021 running with a regular co-hosting role on Channel Ten's The Project as well as her involvement with the 2021 Melbourne International Comedy Festival. Claire returned this year as moderator for fan-favourite event "The Great Debate".
Lizzy Hoo performed her first solo show Hoo Am I? (What's My Name?) at the 2019 Melbourne International Comedy Festival and Sydney Comedy Festival. This debut show saw Lizzy introduce herself to the world, discussing her Chinese Malaysian/Irish Australian mixed-race heritage, and most notably her one-of-a-kind father (and premier Brisbane ukulele personality) Chan.
For most people 2020 was a quieter year, but not for Lizzy. She managed to perform at the Sydney Opera House three times – supporting Tom Gleeson, performing as part of the Sydney Opera House Digital Series at the Joan Sutherland Theatre, and at the Let's Laugh gala hosted by Rove McManus.
There has been no slowing down in 2021 – Lizzy joined Denise Scott, Cal Wilson and Geraldine Hickey for the fittingly named Chicksal 500 at the Adelaide Fringe. And at the Melbourne International Comedy Festival, Lizzy was chosen to perform at the prestigious Oxfam Gala, broadcast on the ABC.
She went on to sell out her entire season of her new solo show Hoo Dis? at both the Melbourne and Sydney Comedy Festivals, receiving rave reviews and putting on a rather ridiculous number of extra shows to meet demand.
$55pp which will include Canapés & 90 minute Show with half time break. Please advise of any dietary requirements prior to show
Location
Factory Espresso
135 Kite St, Orange NSW 2800