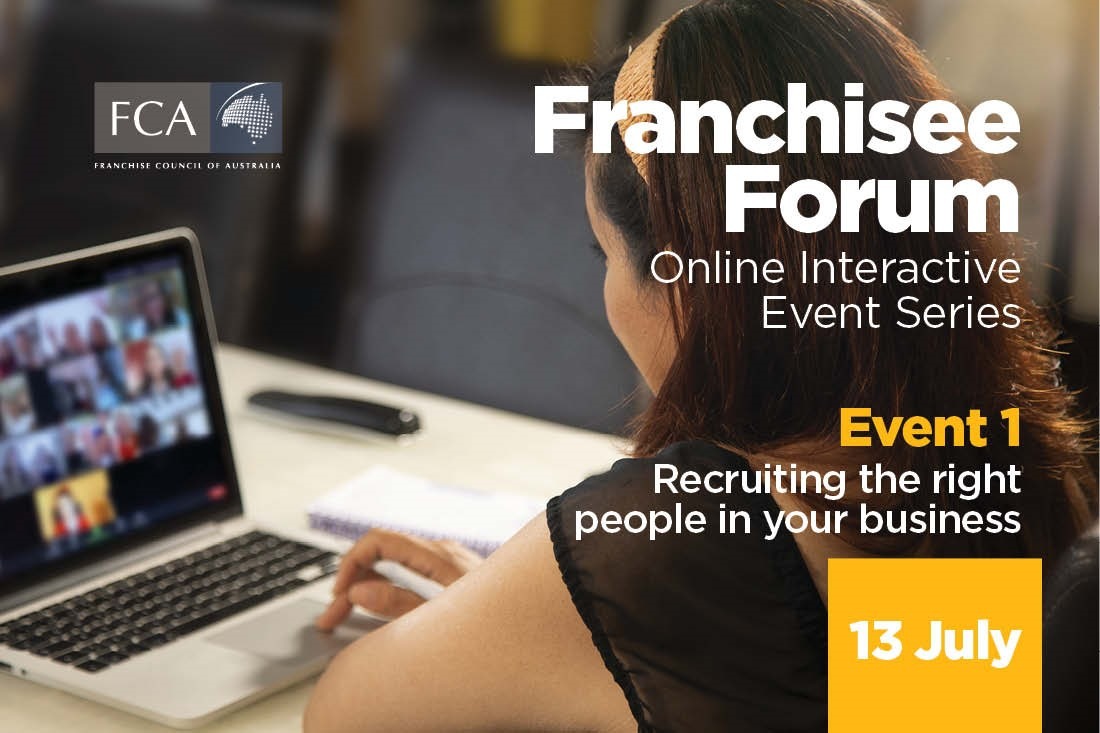 About
The Franchise Council of Australia is pleased to announce the Franchisee Forum - a new interactive online event series specifically designed for franchisees.
In 2022, the Franchisee Forum will focus on one of the major challenges currently confronting employers – the recruitment, attraction, and retention of great people.
The first Franchisee Forum event, Recruiting the right people in your business, will be held from 3.30pm – 5.00pm AEST on 13th of July 2022.
Attendees will have an opportunity to hear from an expert panel sharing practical strategies and approaches on the session topic before being divided into discussion groups to share and discuss challenges and solutions.
Attendance of the Franchisee Forum will be complimentary for franchisee members and franchisees of FCA member organisations. Please note that this event is only open to franchisees.
Date
Wednesday 13 July 2022 3:30 PM - 5:00 PM (UTC+10)
Location
Online event access details will be provided in your confirmation email after registration.