The Pirates of Penzance at Buninyong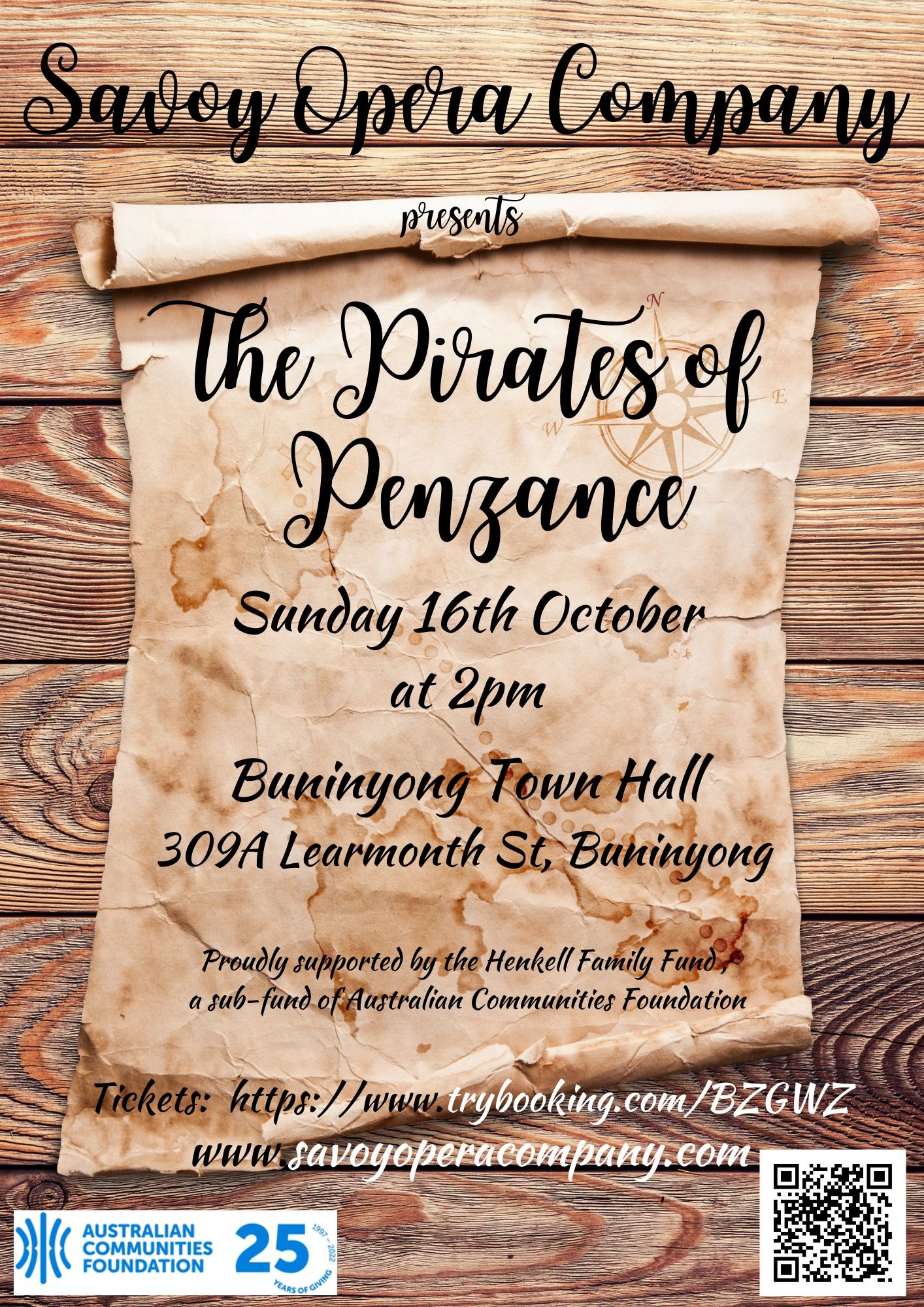 About
Come, friends who plow the sea, come to Savoy's Pirates of Penzance.
Filled with drama, laughter and familiar songs Pirates is probably the best known of the
Gilbert & Sullivan operas, and certainly one of the most popular with both casts and audiences.
Will the pirates make piracy pay? Will Ruth get her man? Why does the Major General toss and turn?
And what does Leap Year have to do with anything? Book your tickets and find out.
Date
Sunday 16 October 2022 2:00 PM - 5:00 PM (UTC+10)
Location
Get directions
Buninyong Town Hall
309A Learmonth Street, Buninyong Vic 3357