DRT @ Nirranda: Phoenix with Wang Zheng-Ting (SOLD OUT)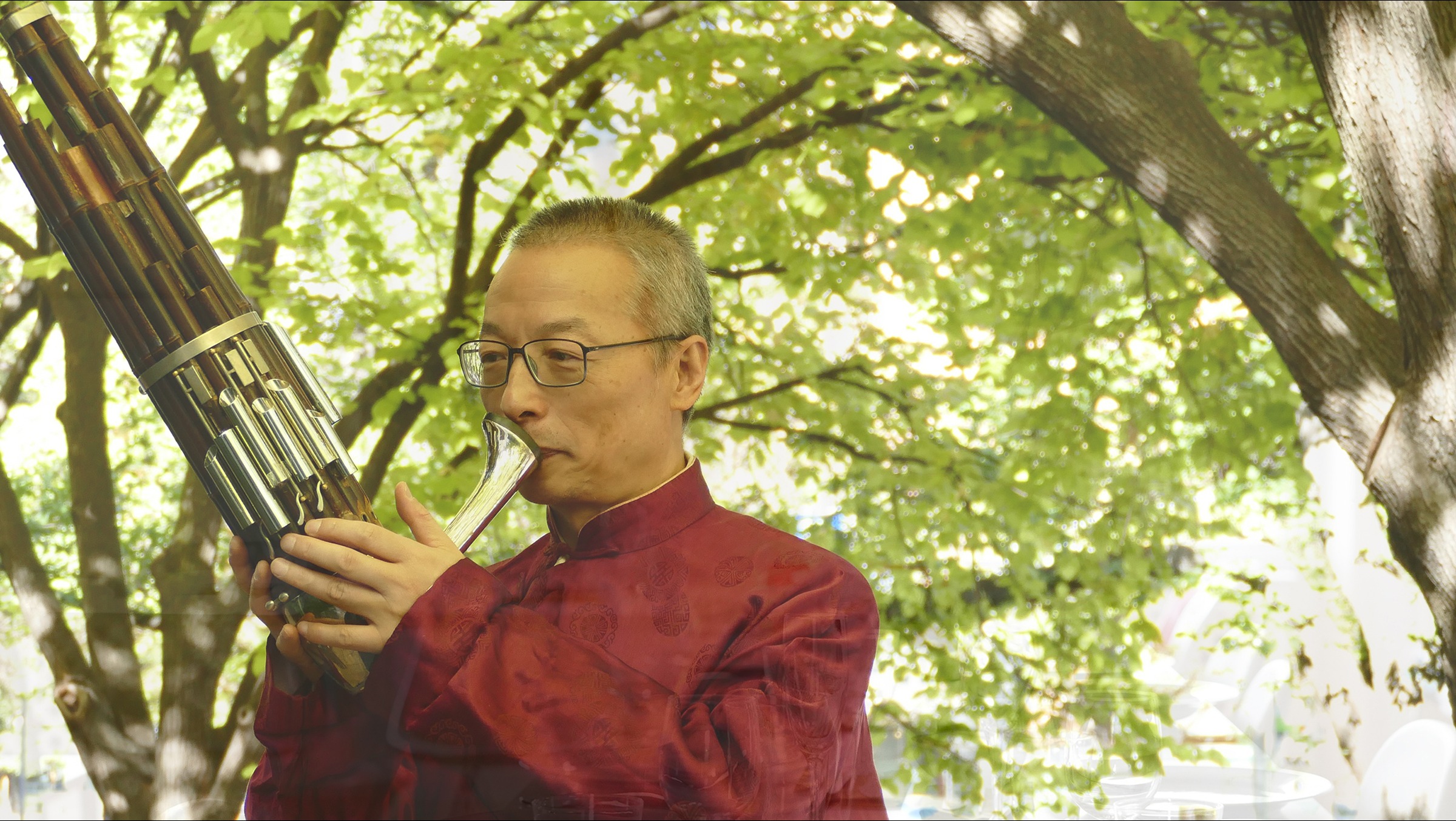 DINING ROOM TALES - GREAT OCEAN ROAD 2022
NIRRANDA, VIC 3268
Dining Room Tales takes a drive down the Great Ocean Road for a very special performance in Nirranda, with Chinese-Australian musician and composer Wang Zheng-Ting.

Originally from Shanghai, Ting is a master of the traditional Chinese instrument, the Sheng. Thought to be the inspiration for the western piano accordion, this 'Chinese mouth organ' is a true musical phoenix.
Join Ting for an evening of storytelling, magical music, and delicious food from Shanghai to Sichuan.
A very personal look at three decades building a new life of music in Australia.
​
'Had the audience eating out of his hand, total control, they did not take their eyes off him.'
– Bev (joined the table at Mount Elephant)
'Lunch with Ting was unifying, edifying and delicious... a wonderful cultural experience merging east with west."
– Jo (joined the table at Lismore)
Venue
Private home (address provided on booking)
Nirranda VIC 3268
Dates & Times
Saturday 28 May at 5pm (dinner)
Strictly limited capacity! Bookings essential!
Tickets
$60
(meal included)
All proceeds to supporting young local artists
Contact Details
admin@aisforatlas.org.au
Credits
Stories, food and performance by Wang Zheng-Ting
Concept and direction: Xan Colman
Presented by A is for Atlas
This project is supported by Creative Partnerships Australia through Plus1
Coming from afar? Stay over and spend the weekend in the district:
Neighbouring our hosts you'll find the charming Butterfly Farm B&B.
*Nirranda is approxiamtely 30 mins by car from Warrnambool, 40 mins from Camperdown, 90 mins from Hamilton, 120 mins from Ballarat and Geelong, and 180 mins from central Melbourne.
Notes
Performance will take place in accordance with up-to-date COVID-safe guidelines. QR code check-in and proof of vaccination are mandatory.
A meal will be served. Please advise dietary concerns when booking. (We cannot always guarantee replacement dishes, but you will know what you can and cannot eat according to your needs.)
Because of the time of year, we encourage you to dress warmly.
By purchasing this ticket, you agree to have your image captured during the event (photo/video). We may use this documentation on our social media channels, website, newsletters etc in promoting and disseminating information about the project. (If you have any concerns, please let us know prior to the event.)
Tickets are non-refundable, but we almost always have a waiting list so get in touch and we'll see what we can do.