Helping Hands for the Homeless
July School Holidays 2022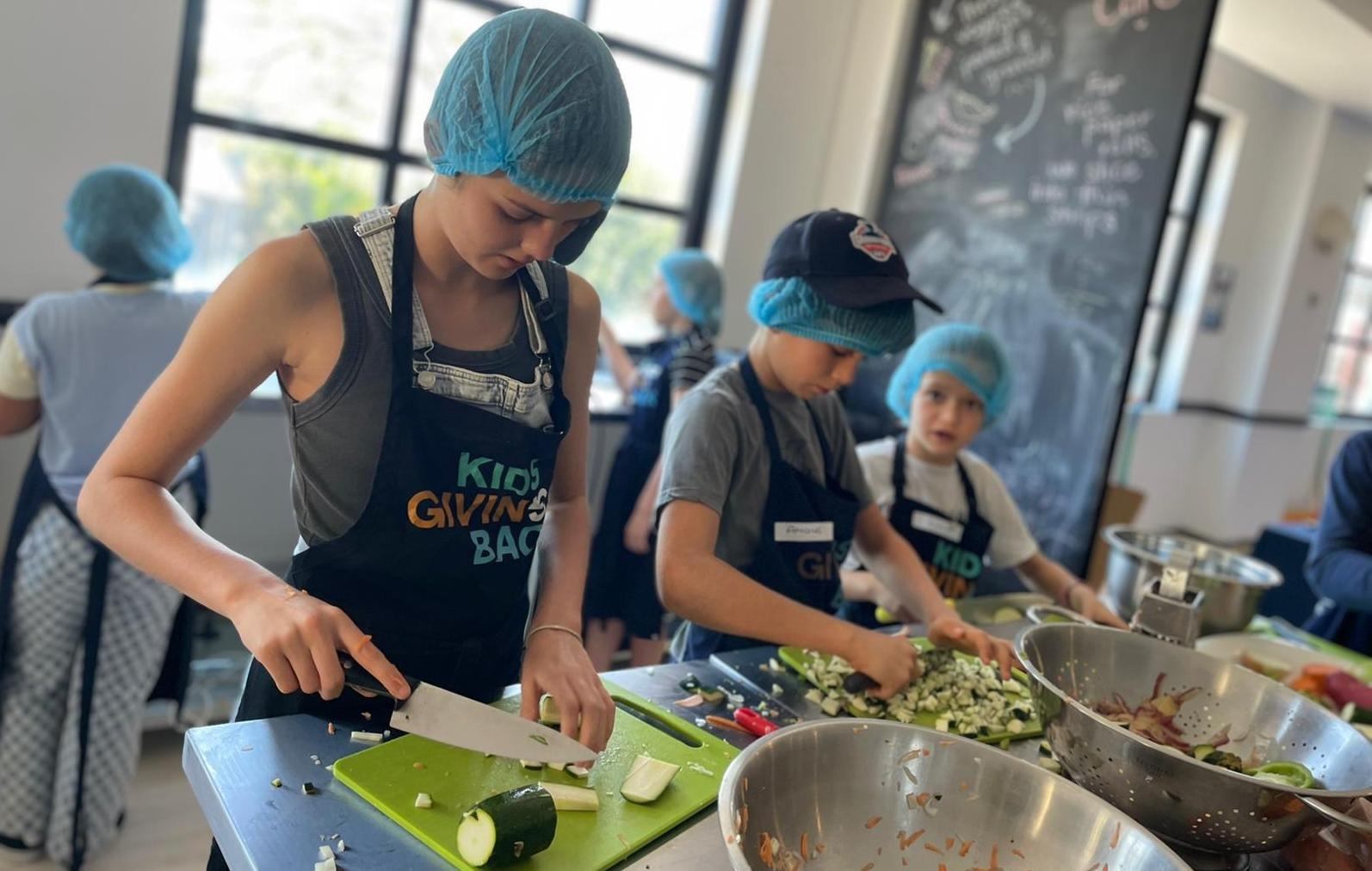 A meaningful FULL DAY School Holiday activity
age 8yrs+
(grade 4)

Prepare and cook meals and assemble other essential items for those experiencing homelessness and financial hardship. 
Participants will learn about the causes and impacts of homelessness and about the work of others in the community who support those most vulnerable. We will also have the opportunity to meet some of the inspirational people making a difference in the lives of the homeless everyday!
Please note that each program may be slightly different, as we structure each session around the needs of our charity partners.
Kids are sure to feel proud of what they've achieved throughout the day!


Time: 9:30am - 3:30pm

Cost: $90 per child - LUNCH INCLUDED (Please BYO if have specific dietary requirements)

Location: Level 1, Paddington RSL, 220 - 232 Oxford St, Paddington 2021

Age: School grade - Year 4 to Year 8 (min.age 8yrs old to 14yrs)

Bring: Please bring nut-free morning & afternoon tea, and a drink (Lunch included)


Parents: Sorry folks, this program is for kids only :)

Please note - The day will be facilitated by 2 members of our trained Kids Giving Back team.


Important: Please be aware this is a cooking program and knives will be used to prepare meals. Closed toe, rubber soled shoes must be worn for safety. We will contact you closer regarding any COVID-19 safety protocols needed for the day.


Cancellation Policy
: No refunds less than 7 working days in advance. If your child is unwell please contact us asap so we can transfer your booking to another session of equal value. Transferred bookings must be made within 14 days of cancellation and used within 6 months or will be forfeited.

Refunds - 50% if advised in writing more than 7 days before date of program commencement or option to transfer to another program at time of cancellation. Only one option for transfer of date available per booking.
 Coronavirus – If NSW Health recommends that programs of this size should not go ahead, we will issue participants with a credit note which can be used to rebook any of our programs at a later date to the same value.
Sessions
SESSIONS
DESCRIPTION
STATUS