Castlemaine Cuban Salsa workshop with Aloy Junco (CANCELLED)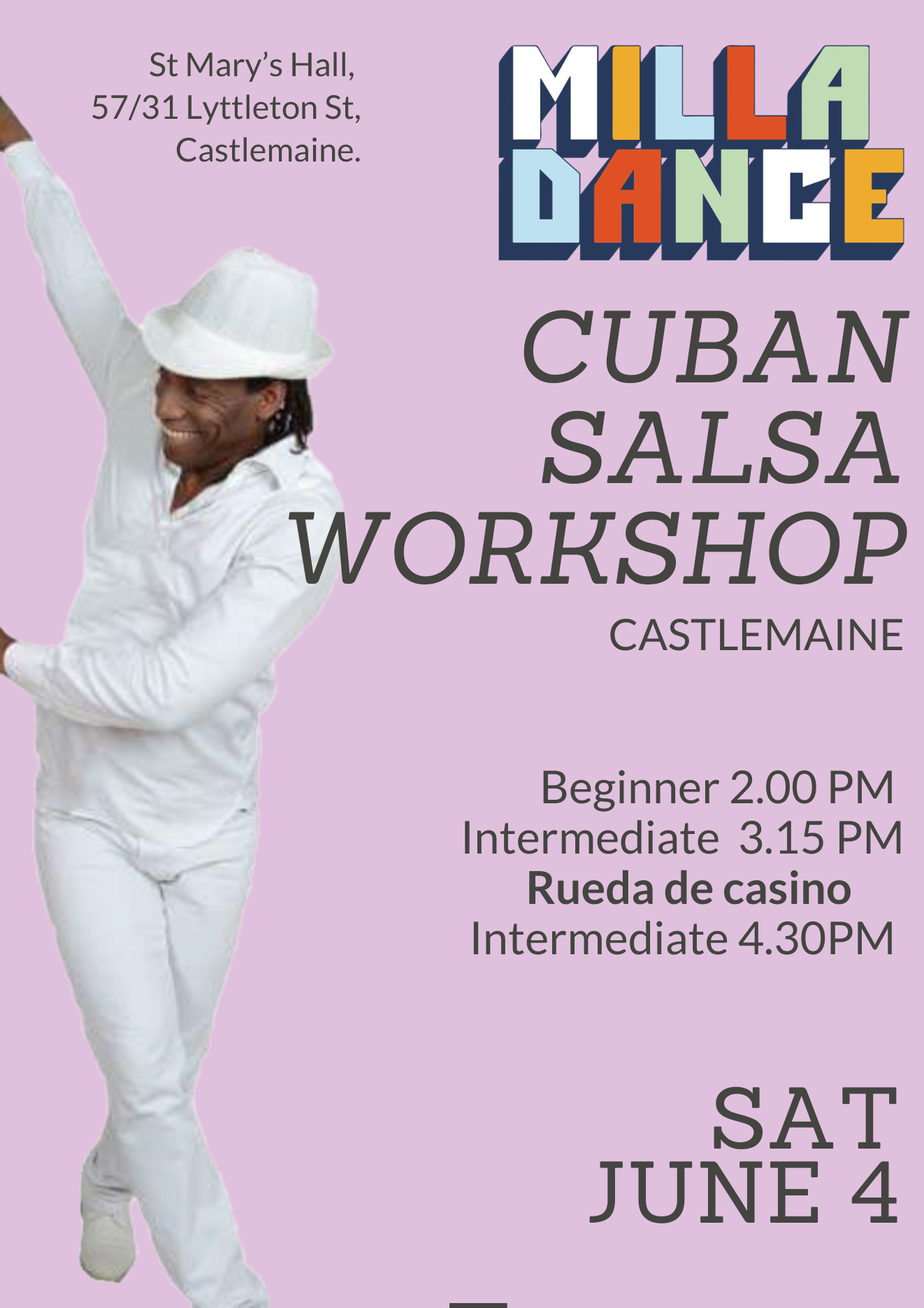 About
Cuban Dance workshops for one of the true pioneers of Cuban dance. Aloy Junco Graduated from The Cuban National School of the Arts. Aloy is now recognised as one of the finest Latin and Cuban Folkloric dancers around the world.
We are privileged to host him on Saturday 4th of June

He will be teaching 3 hours of:
Cuban Salsa
2:00pm - Beginners
3:15pm -Intermediate
Rueda de Casino
4:30pm - Intermediate (must know ABC)

Please don't come if unwell..
Location
Get directions
Castlemaine St Mary's Hall
76 Hargraves St, Castlemaine Victoria 3450