Animal Healing Workshop (Dogs) SATURDAY 6 August 2022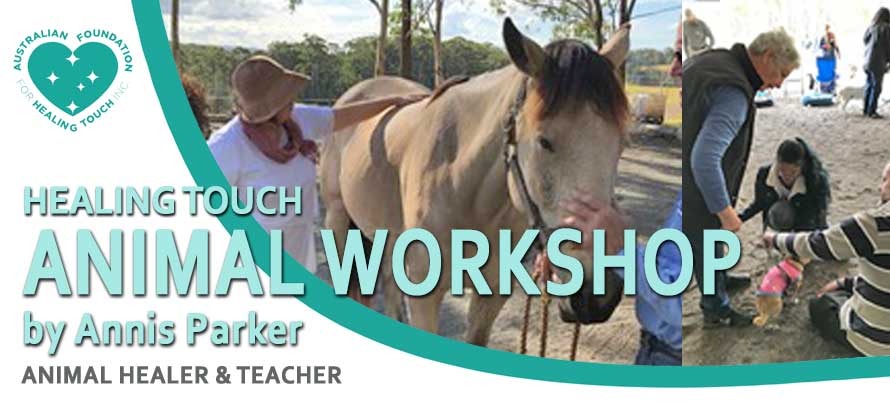 ANIMAL WORKSHOP (DOGS)

This animal workshop with Annis Parker allows participants to learn how to view animals from a broader perspective and to use a pendulum to reveal their animals' energy structure and recognise deviations.
Techniques to rebalance their animal and enhance injury healing and prevention will also be discussed.
SATURDAY, 6 August 2022

8.30 am - 4.30 pm
LOCATION: 45 minutes from Cairns, Jeffrey Road, Kuranda QLD 4881
(The actual address will be sent to you closer to the workshop date)
TRAINER: Annis Parker is a NZ Registered Nurse with Educational, Management and Advanced Nursing Practice qualifications. She has had a fulltime practice since 1997 in Bio-energetic Healing including Healing Touch with humans and animals and has worked in numerous countries with domestic, farm, zoo and wild animals.
Annis states that "animals are very receptive to this therapy which assists with healing after injury and injury prevention while enhancing balance within the hormone system and all the cells in the body.

WHAT TO BRING: There are several dogs available on the property, and you are invited to BRING YOUR OWN DOG to the workshop.
Also bring your own food (lunch & snacks) & drinks for the day, + pen, chair, closed-in shoes and pendulum (Pendulums will also be available for purchase at the workshop.
For your dog bring food, water bowl, collar and lead, bed.
All animals MUST remain on a lead at all times and owners are required to clean up after them. Animals will need to be well socialised as aggressive behaviour will not be tolerated.

PROVIDED: Workbook + tea & coffee

ACCOMMODATION AND TRANSPORT: There are a variety of accommodation options available in and around Cairns. Cairns Healing Touch members will provide transport to and from the workshop for people who require assistance. For further information regarding accommodation and transport please email Merrilyn Newman alicemerman@gmail.com

PLEASE NOTE: a FREE Pre-workshop Information Session will be held on Friday August 5 from 7-9 pm at Stratford Community Hall, Kamerunga Road, Stratford to provide an overview of the energy structure of humans and animals. This is particularly for people not familiar with energy healing concepts.
Please bring a pendulum (not crystal), or pendulums will be available to purchase at the venue for $5.

MORE INFO: You can access more information (and download the Workshop Info sheet) from the events page of our website - www.healingtouch.org.au/events
DISCLAIMER: All workshop participants, helpers and visitors to the venue are required to sign a Workshop Liability Release Form for insurance purposes.
NB: AFHTI aims to support people of all abilities and to cater for individual needs pertaining to allergies, learning difficulties, disabilities, dietary requirements and more. If you have any special needs, please indicate in the space provided during registration and/or contact the Event Organiser.
For more information (or if online registration for this course has closed) contact the Event Organiser using the button below to request assistance.
Please note: All our instructors have completed the appropriate Govt COVID-19 training. All course participants and students must be symptom-free to attend..