Andy Seymour Soundtrack of Our Lives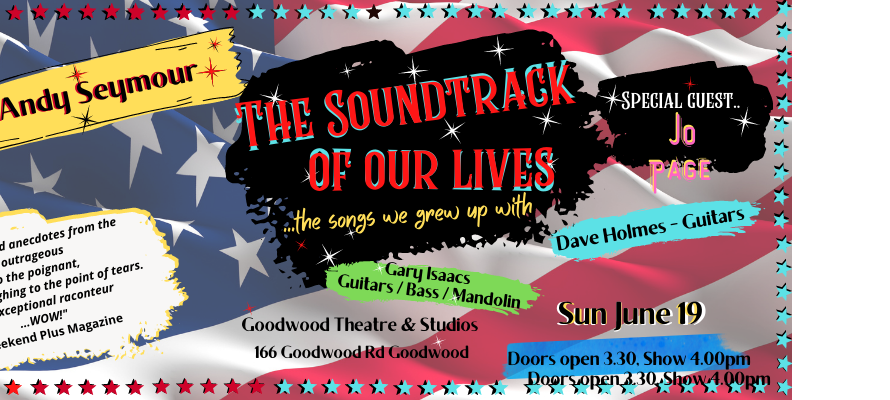 About
Everybody gets taken to a special place when they hear a favourite song from their past. A broken heart ballad, the big Rock epic, the funky sing-along, they all touched our lives.
Andy Seymour sings the classics while regaling fascinating & hilarious tales of adventure as he travelled the US performing. The perils of speed dieting, a flaming Elvis, nasty Hotels & drinking Moonshine with good 'ol boys.
Joined by Dave Holmes and Gary Isaacs & very Special Guest Jo page, this show is a must see!
Date
Sunday 19 June 2022 4:00 PM - 6:00 PM (UTC-11)
Location
goodwood theatre and studios
166 goodwood rd, goodwood sa 5034