Fundamentals of a culturally responsive practice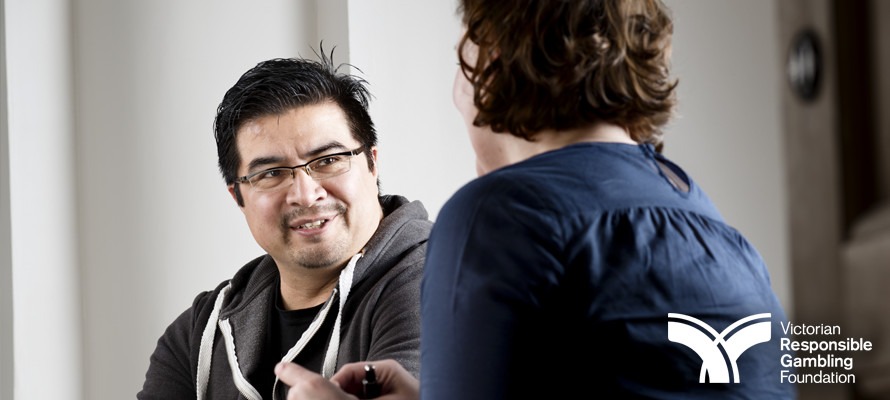 People from cuturally and linguistically diverse (CALD) backgrounds experience multiple barriers when accessing services and supports. Culturally responsive practice training is a reflective process which will help participants gain insight into their own culture, behaviours and organisational practices to make their services more culturally responsive to people from CALD backgrounds experiencing gambling harm.
This workshop will build participants capability to be more confident when working with cultural diversity. It will help participants gain a better understanding of how culture informs people's understanding, attitudes and beliefs about gambling and will explore strategies to better engage CALD individuals, respond to cultural differences and work collaboratively to minimise gambling harm.
The training will be delivered as two (3-hour) online sessions over two days (19 and 27 July).
Content includes:
gambling in CALD communities

a framework for culturally responsive practice

unpacking 'culture' and finding the common ground to work collaboratively

management of unconscious bias

an examination of power and privilege

personal identity and diversity within diversity

intersectionality and addressing disadvantage

contributors to gambling related harm vulnerability in CALD communities

minimisation of misunderstanding through examining cultural explanatory models of gambling

strategies for minimising gambling harm for CALD communities
Dates and times
Tuesday 19 July 2022, 9.30am–12.30pm
Wednesday 27 July 2022, 9.30am-12.30pm
You are signing up to attend both days of the workshop - attendance to both sessions is compulsory for course completion.
YOUR FACILITATORS
Lilyana Theodossiou, Training Consultant, SSI Diversity Training
Lilyana Theodossiou is an experienced diversity and inclusion facilitator with SSI Diversity Training. Lilyana has extensive experience in the community sector working with people from culturally and linguistically diverse backgrounds across a variety of roles such as case management, education and running community led projects. Lilyana has worked closely with communities to coordinate place-based community development projects in a variety of settings including settlement, disability, and social housing. Lilyana's experience in education and training includes coordinating SSI Diversity Training's national project, CultureReady, which supported disability providers develop more culturally responsive services. Lilyana currently works with corporates, government and NGO's to tailor training and provide learning solutions that build and develop culturally responsive workforces.
Jaynelle Samuels, Therapeutic Counsellor, SSI Multicultural Gambling Harm Support Program
Jaynelle Samuels is a Therapeutic Counsellor within the Multicultural Gambling Harm Support program at SSI. Jaynelle has experience providing Therapeutic Counselling and Case Work for those in the Criminal Justice System (Forensic), Survivors of Violent Crime, Advocacy for Trafficked people within the Sex Industry and Brief Intervention Sessions around Medication and illicit substance addiction over the past 9 years. Jaynelle is passionate about individuals from marginalized communities building their capacity through amplifying their voices and stories, with the hope of these individuals spearheading transformational capacity building movements in their own communities.