#FEAS Unfinished Business: Learn about #FEAS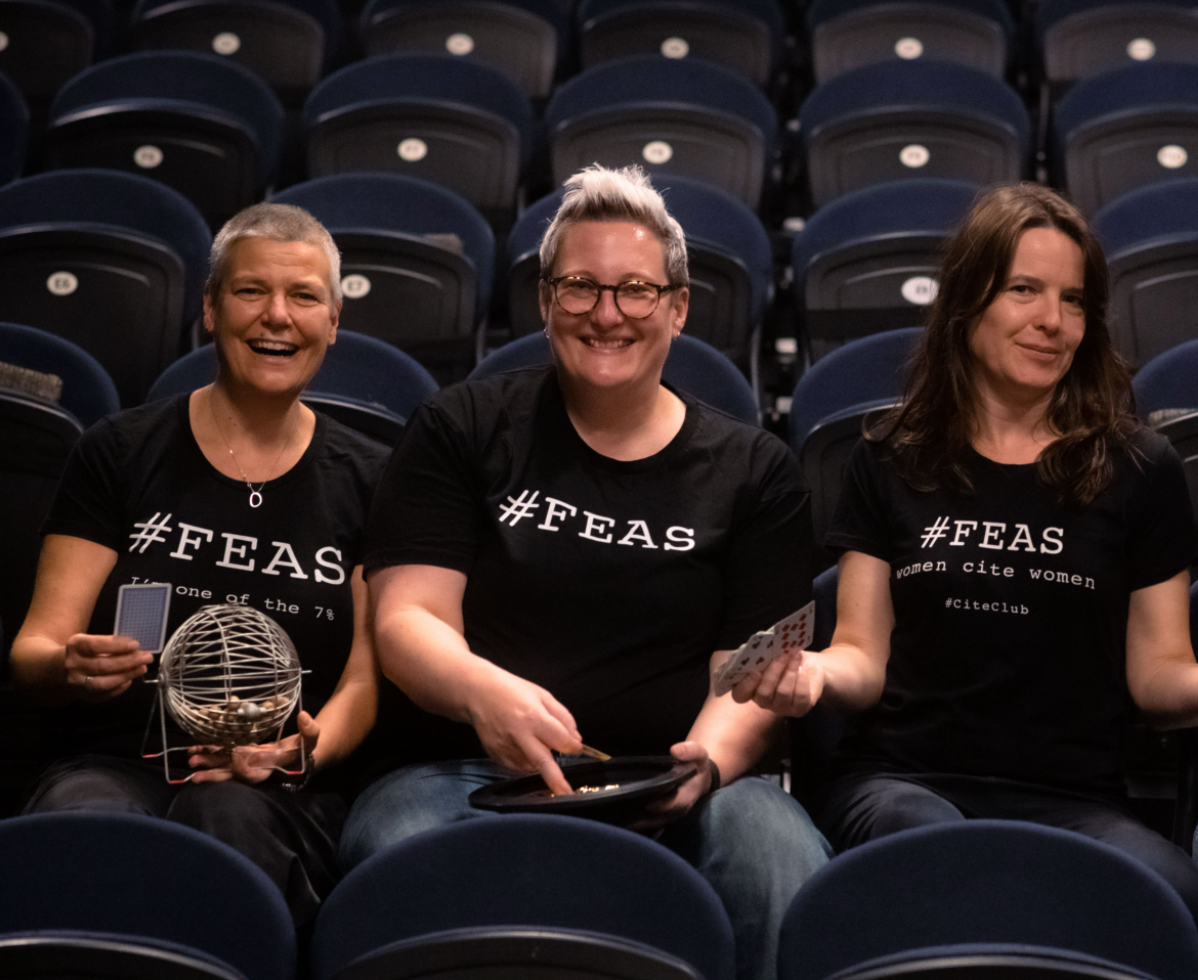 You are invited to attend this event which will introduce you to #FEAS Feminist Educators Against Sexism, from why and how it began to the present and will introduce our latest intervention, a 'Special Issue of The #FEAS Fake Journal!'' entitled Unfinished Business.
Part intervention, partly ironic, and unapologetically cheeky, Unfinished Business is a project that set out to create space for academic workers whose productivity has been stymied by the ongoing COVID-19 Pandemic. Research shows that women, Indigenous peoples, people of colour, LGBTIQ+ people and people with disabilities experienced the social, economic and cultural effects of the pandemic disproportionately. Within Higher Education in Australia, these effects were compounded by universities adopting a 'business as usual' approach and attitude that continued to weigh and measure income and output as though nothing was happening. The Call for Papers for the Special Issue asked participants to give an account of an academic project that remains unfinished. More than this, we asked participants to offer their account of why. In turns funny and heartbreaking, Unfinished Business offers a space for academic workers to reflect upon the social and emotional cost of the pandemic in nuanced and creative ways.
Presented by Professor Mindy Blaise (School of Education and Centre for People, Place & Planet), Dr Emily Gray (School of Education, RMIT University) and Dr Jo Pollitt (School of Education, WAAPA, and Centre for People, Place & Planet).
COVID Rules – In compliance with the WA Government Directions and ECU COVID regulations, if you feel unwell please stay home. Wearing of masks is optional.
Location
Mount Lawley Campus
Spectrum Space, ECU Mount Lawley, Room 3.191, Mount Lawley WA 6050
Contact Details