Palaeontologist Ben Francischelli - The killer sperm whale (SOLD OUT)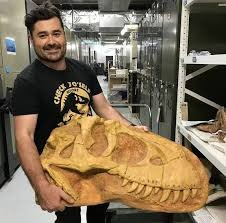 Killer Sperm Whales were some of the biggest predators that ever existed. With teeth the size of artillery shells and a skull the size of a small car, they lived alongside the Megalodon. Their last stronghold was in Melbourne (Australia) and palaeontologist Ben Francischelli is on the hunt to find their 5 million-year-old remains underwater.
Suitable for all ages.
Location
Masonic Hall
92 Church Street, Cowes 3922
Contact Details