JOE AVATI – 25 LIVE 'Have some respect World Tour' - Camden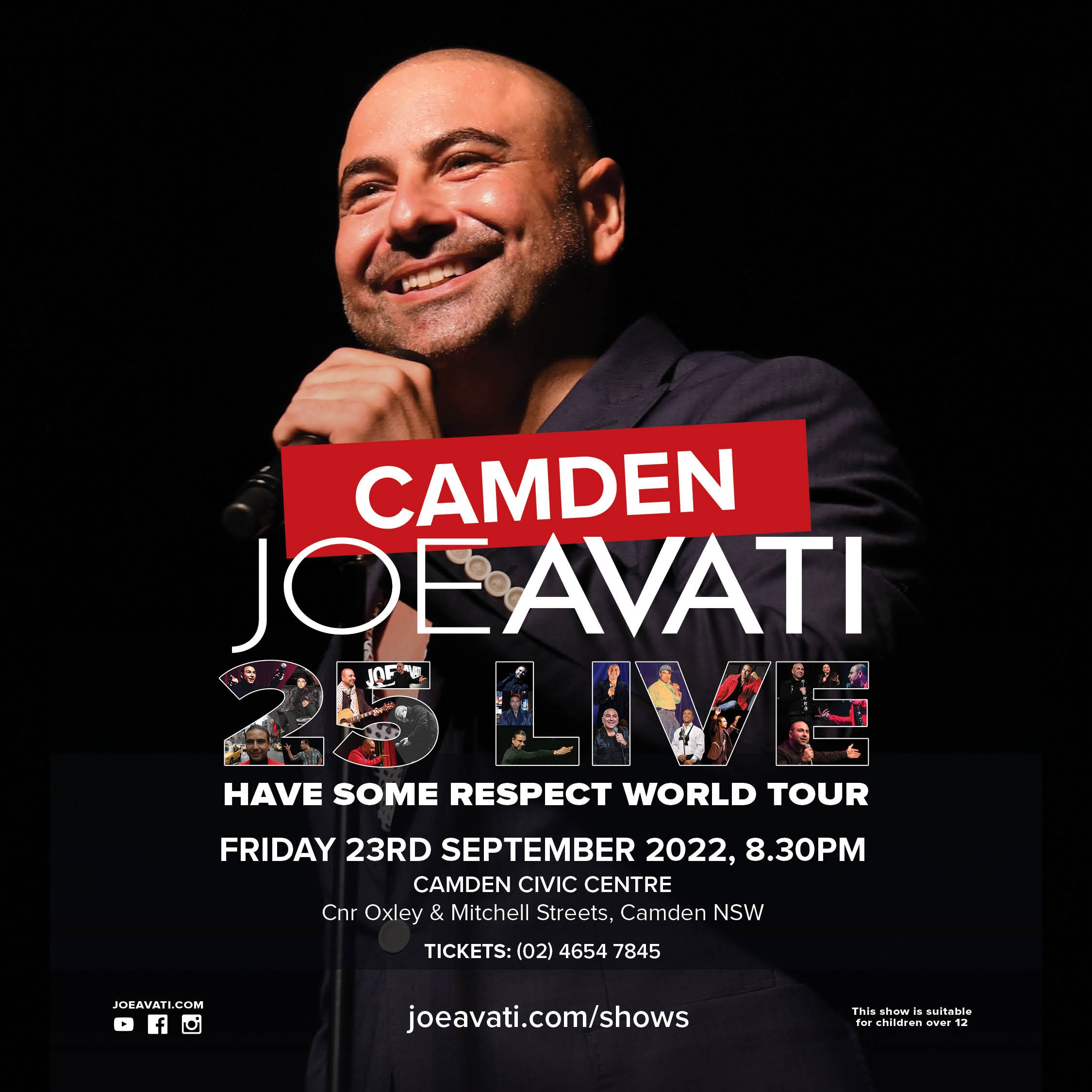 USE YOUR PARENTS NSW VOUCHER FOR THIS SHOW
The comedian touted as Australia's answer to Seinfeld is back with a brand new show for 2022.

Joe Avati is one of the country's biggest comedy exports, regularly selling out theatres at home and across the UK, US, & Canada. After surviving the world's longest lockdown in Melbourne, Joe is bursting with new material, has gone slightly stir crazy, and will take his all-new 25 Live show on a national tour to celebrate his quarter-century of comedy.
Patron Warning: recommended for audiences 12 years and over.
*Subject to change in response to COVID-19 Public Health Orders relevant at the time of the event.
Friday 23 September 2022 8:30 PM - 10:00 PM (UTC+10)
Location
Camden Civic Centre, Auditorium
Oxley Street, Camden NSW 2570
Contact Details